10 Design and the Beijing Institute of Architectural Design (BIAD) have won an international competition to design a campus for the Dongguan University of Technology in Guangdong province, southeast China.
The International Co-operation Innovation Zone will be built on a 140,000 sq m site in the Songshan Lake district of Dongguan. The first phase of the work will cover large shared facilities, residential areas and flexible laboratory spaces.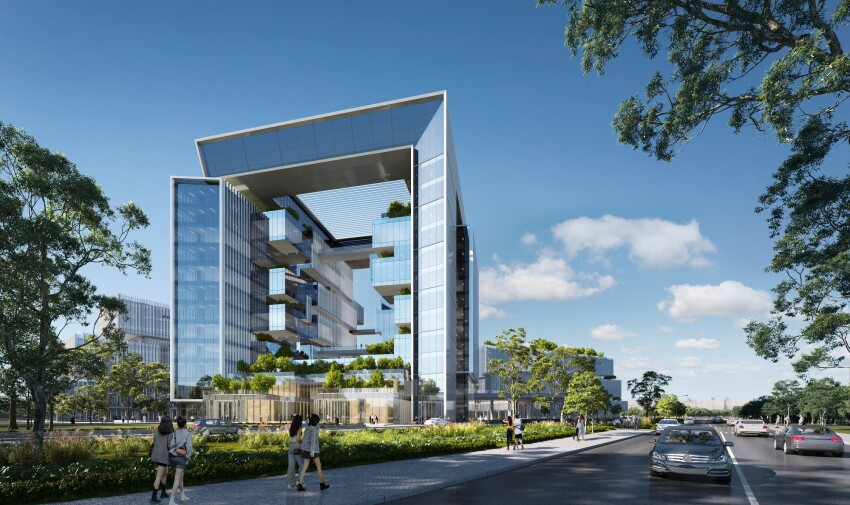 Nick Cordingley, a partner in 10 Design, commented: "Our design for the campus is deeply rooted in the natural environment of the site, offering a people-oriented, sustainable and technology-driven campus. The main facilities are all fully integrated with the existing landscape, providing a healthy, flexible and vibrant campus for scientists and researchers."

The plan is to group three "sculptural" buildings around a green courtyard. These will be home to lecture halls and multipurpose rooms of different scales. 10 Design says the courtyard will be defined by a colonnade that will provide a sheltered walkway linking the research and learning spaces with the residential accommodation.
At the east end of the campus there will be a "window-shaped" building that will act as the development's gateway. This will house flexible research, office and exhibition spaces, and will have views over a series of cascading gardens to the Songshan lakes.
10 Design, which has roots in Scotland and China, is a subsidiary of French consulting group Egis. It will act as lead design architect on the scheme. BIAD, a state-owned firm with a string of major Chinese projects to its name, will be the lead project architect.