A $10.3m bridge has been designed to allow wildlife to cross the 11-lane Gyeongbu Expressway south of Seoul.
The bridge is a two-lane affair, with one straight path reserved for human hikers who want to pass between Mount Umyeon and Maljukgeori parks, and a second, twisted lane for squirrels and chipmunks who wish to do the same.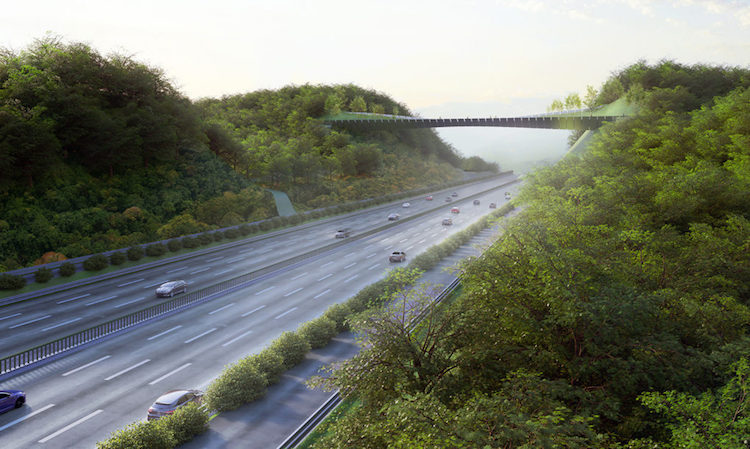 The 60m-long Yangjaegogae Eco-Bridge was designed by local firm KILD. It is positioned at a high enough altitude to provide a natural link for animals and separate them from the traffic below. The deck is covered by plants, and appears to be flexing in a graceful, if alarming, fashion.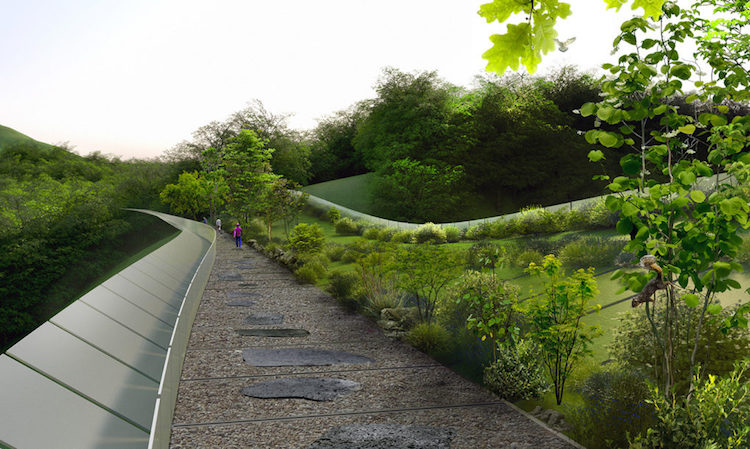 The design was chosen following a competition funded by the Seoul metropolitan government. The design of the project, for which KILD was paid $460,000, is inspired by traditional Korean gardens.
The project competition was announced in May this year.