An Italian company called World's Advanced Saving Project (WASP) has created a 12m-high 3D printer that can print a shelter using natural materials such as dirt or clay.
The machine, which is called the Big Delta, is intended for use in areas of acute housing need, and has been designed to operate at minimal expense. As well has using local materials, it can operate on less than 100W of power.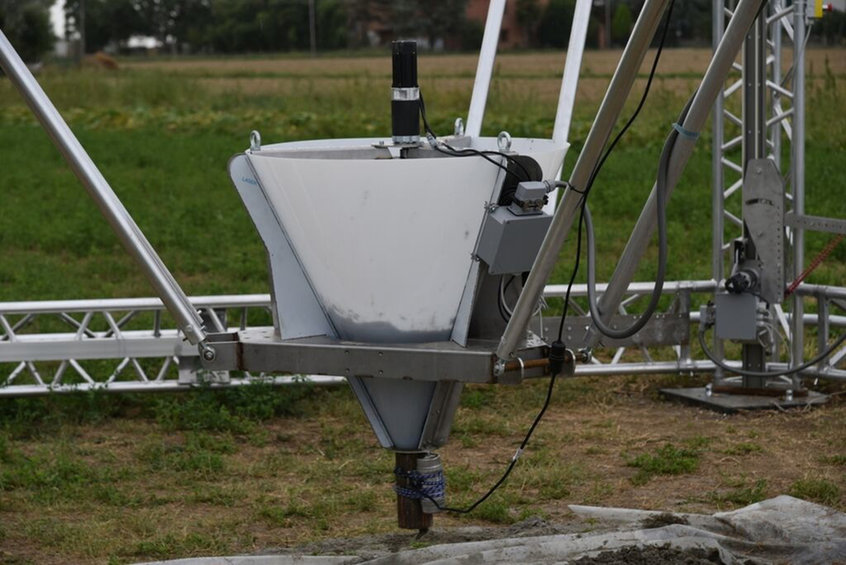 A printing nozzle sits at the base of the structure, and this can also be used as a materials mixer. Chemical additives can be used for reinforcement.
WASP came up with the idea as a way of providing immediate relief in the aftermath of a disaster, however it could also be used as a way of providing more conventional dwellings. 

The company said: "By 2030, international estimates foresee a rapid growth of adequate housing requirements for over 4 billion people living with yearly income below $3,000.
 "The UN calculated that over the next 15 years there will be an average daily requirement of 100,000 new housing units to meet this demand."

WASP currently has other commercial 3D printers for sale.
Big Delta will be showcased in Ravenna this weekend.
Images via WASP