A visionary international consortium has launched an ambitious plan to urbanise the interior of southeastern Australia by building a 917-km high-speed rail system to connect Sydney, Canberra and Melbourne, and to pay for it by building eight sustainable cities along the route.
They say the plan would "restart" the continent, given that 46% of Australians live in just two cities, Sydney and Melbourne, and are suffering from congestion, long commutes and unaffordable housing.
The group, Consolidate Land & Rail Australia, or Clara, believes that the entire cost of the project can be met by the uplift in land values that the cities would trigger. The company argues that $900m worth of rural land can be sold for $140bn once "sustainable, compact smart cities" have been built on them.
Clara argues that the plan would redistribute the population of Australian in such a way that the main centres of Sydney and Melbourne would be relieved of the pressure of dealing with a growing population.
France's high-speed rail system is one model Clara may choose to emulate (Ingolstadt/Wikimedia Commons)
A promotional video produced by Clara says: "Sydney and Melbourne combined have 46% of Australians. Urban sprawl, congestion, longer commutes and unaffordable housing threaten the quality of life for too many. Time to restart, reset and reimagine the ways we live on our continent."
According to Clara, that can begin within five years, with the high-speed rail connection and first stage of the new cities completed within a decade.
Nick Cleary, the chairman of Clara, said the land for the cities in Victoria and New South Wales could be bought for $760 a lot and sold for about $100,000. He told reporters in Melbourne: "That uplift gives you the capacity to fund the rail and civil infrastructure."
He added that the plan was aimed at sustainable development rather than high-speed rail, but that the link was essential to its success.
Clara says it could choose the rail technology from among the world's top three high-speed developers: Japan's maglev systems, France's TGVs or Chinese high-speed technology.
"High speed rail will be the best technology available for the foreseeable future, and an infrastructure platform that can establish the national interior for growth for the next century," its website says.
The plan has met with some scepticism among commentators. The Australian Financial Review quotes Garry Bowditch, head of the Better Infrastructure Initiative at Sydney University as saying: "It appears that this latest fast train proposal is driven by funding opportunities from higher land prices, which can be highly speculative and unreliable."
As a group, Clara draws in notable figures in finance and politics from Australia and the US. Its advisory board includes former US Transport Secretary Ray LaHood, and the former American diplomat Niels Marquardt, as well as former premiers of the Australian states of New South Wales and Victoria, which the proposed new rail network would straddle.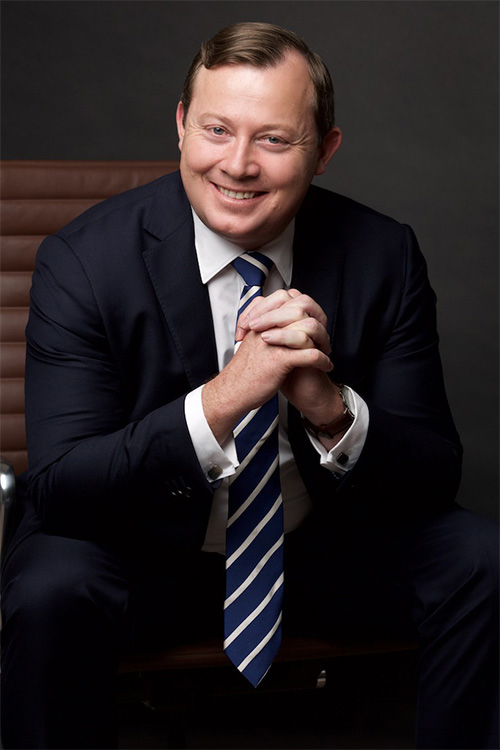 Nick Cleary, chairman of Clara (Clara)
Organisations involved on its working group include GE, Aecom, RMIT University Melbourne, consultant SGS Planning & Economics and UK insurance company Willis Towers Watson.
Nick Cleary himself is a former dairy farmer with a background in financial services and real estate. He founded Clara in 2011 as a developer of large scale infrastructure projects.
All financial amounts are given in US dollars.
Top image: The plan is to build eight smart, sustainable cities along a high-speed rail link between Sydney, Canberra and Melbourne (Clara)