The extension of London Underground's Northern Line to the south-west of the city has been given the go-ahead today by the secretary of state for transport. 
Work on the $1.6bn development will be carried out by a joint venture between Laing O'Rourke and Spain's Ferrovial Agroman. 
Two new stations will be built, one in the Battersea Power Station redevelopment and another at Nine Elms to the east, where it will serve other schemes in progress, such as the US embassy and the redevelopment of New Covent Garden Market, as well as existing communities. 
The extension will cut journey times between Battersea and the West End to just under 15 minutes.  
The $1.6bn required for the work is to be obtained entirely through contributions from the businesses in the area that will benefit from the extension. 
It is estimated that 24,000 jobs and 18,000 homes will be created as a result of the project.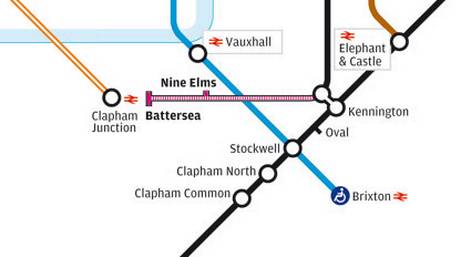 The new Northern Line extension
Boris Johnson, the Mayor of London, said: "I am delighted we can confirm that early next year the spades will be hitting the ground for the creation of the Northern line extension.  
"The benefits of major infrastructure projects such as this are enormous cutting journey times for passengers, supporting London's future growth and creating jobs right across the UK."Â 
Mike Brown, the managing director of London Underground, said: "This vital new part of the Underground network will support and enable growth in an area that is rapidly developing.  
"By 2020 we will have created over three miles of new tunnels and two brand new stations that will transform transport links to the area."  Work on the project will start in spring next year and will finish in 2020. 
In the past the Northern Line became notorious among London commuters for being overcrowded and underfunded, resulting in it becoming popularly known as the "Misery Line". By 2020 London Underground is planning to increase train frequencies on the Northern line to at least 30 trains an hour.