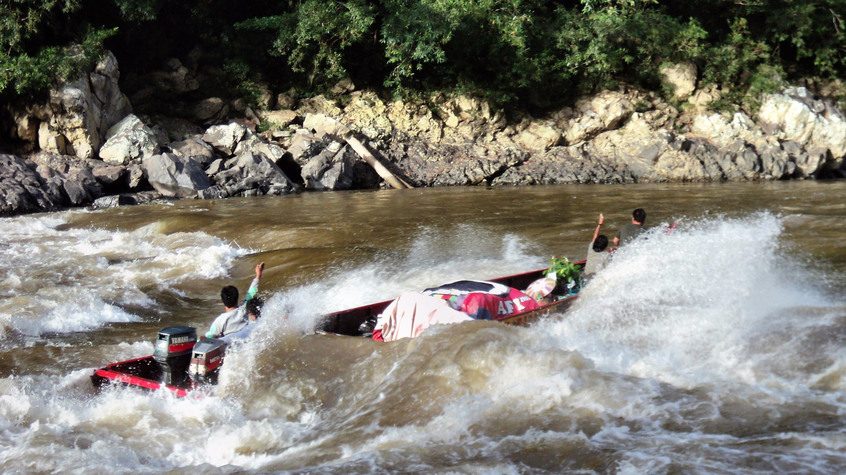 Indonesian power company Kayan Hydro Energy (KHE) has revealed the latest details of its plan to build a 9GW hydroelectric complex in Borneo.
The company yesterday held a press conference to mark its agreement with Japan's Sumitomo Corporation to help develop the $17.8bn programme.
KHE is a joint venture between Malaysian state-owned utility Sarawak Energy and Kayan Patria Pratama Group. The aim is to build five dams ranging from 90 to 160m high, each with up to six turbines, on a remote site on the Kayan River in North Kalimantan Province.
If all goes to plan, construction of a diversion channel will begin next year and a 900MW plant will be in operation by 2026. The last dam is due to be completed by 2035.
The work will be carried out by the Power Construction Corp of China, a subsidiary of PowerChina. A memorandum of understanding was signed with the company back in 2018 (see further reading).
Kayan Cascade is intended to supply power to Indonesia's planned capital city of Nusantara, as well as industrial parks being developed in North Kalimantan.
Andrew Suryali, chief executive of KHE, told reporters that Sumitomo would help with investment and technology transfer. Satoshi Matsui, an official with Sumitomo Corp, added that his company may also promote the green industrial zones to Japanese manufacturers.
The project was first announced in 2013, and had been due to break ground in February 2017, with PowerChina providing $17bn to finance it.
General Moeldoko, Indonesian president Widodo's chief of staff, commented at the press conference that the project had taken so long time to develop because of the need to endure it did not damage forest areas.