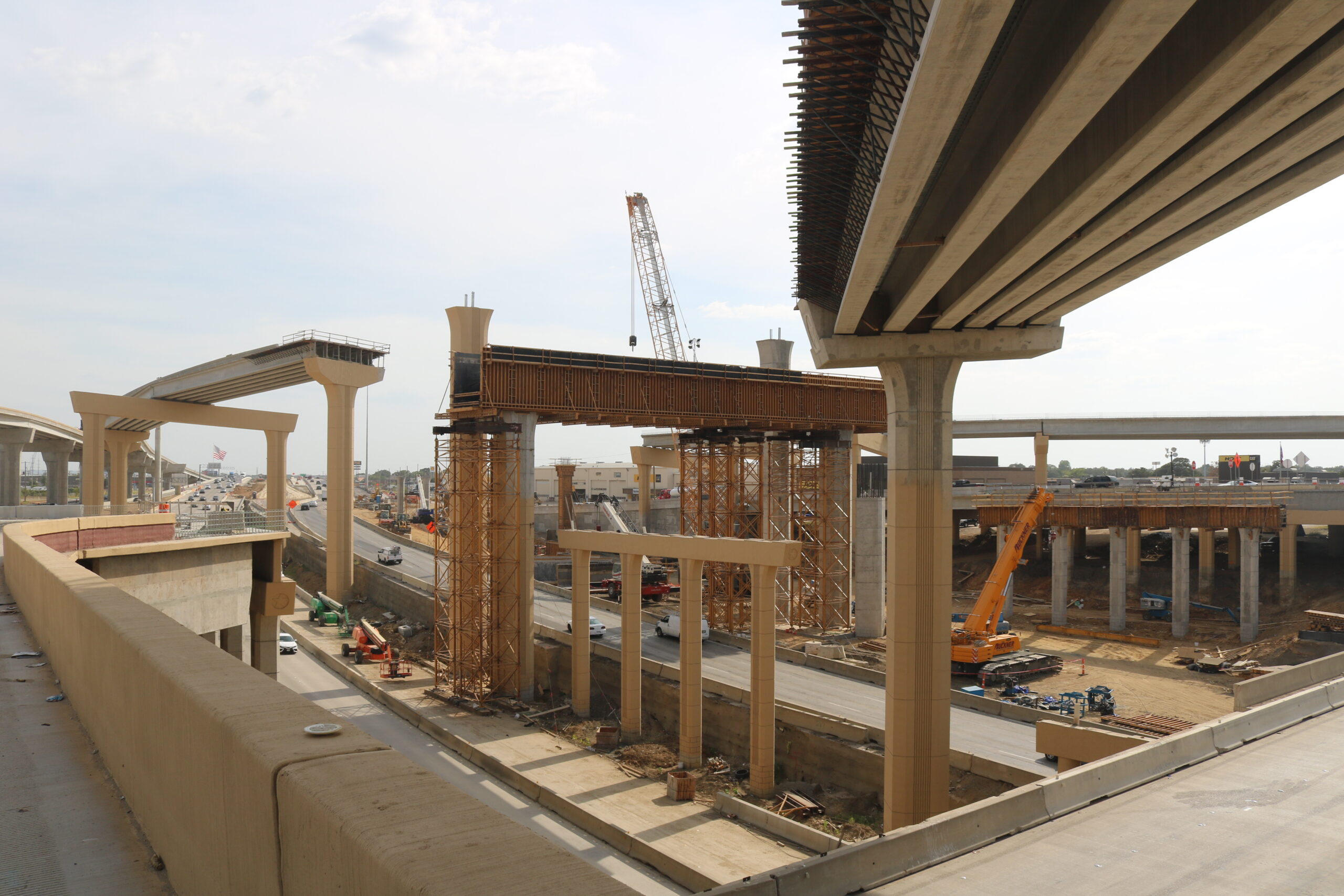 Ferrovial subsidiary Webber has won nine road projects in Texas and Florida together worth more than $1bn.
One of the nine is in Florida, to reconstruct one of the busiest interchanges in Jacksonville – where the I-95 meets the US 1.
This $79.9m project is the company's first big heavy civil project in the state. It's expected to finish it in spring 2025.
The Texas Department of Transportation (TxDOT) awarded Webber the other eight projects.
IH-10 Reconstruction Colorado County, $365m: Webber will rebuild 12 miles of IH-10 between Houston and San Antonio, with three concrete main lanes and two asphalt frontage road lanes in each direction. Webber must replace 18 bridges. Work is expected to run from January 2024 to 2027.
IH-10 Guadalupe County, $245.2m: In Seguin, Webber will rebuild and widen four miles of road, with new bridges. Other scopes of work include the construction of new frontage roads, a new direct traffic connector between SH 46 and IH-19, bridges built over the Union Pacific Railroad and side street reconstruction.
US 59 San Jacinto, $190m: Webber will build three concrete main-lanes, two concrete frontage road lanes in each direction, and replace 23 bridges. Construction will begin in January 2024 with an end date in 2028.
S 75 Collin County, $58.5m: Webber will improve traffic barrier, signage, lighting, and pavement markings along 17 miles of roadway. Work starts in January 2024.
Lubbock County Woodrow Road, $37.9m: The 2.5-mile project will rebuild and widen an existing two-lane FM roadway into four lanes with a dedicated left turn lane from Indiana Ave to U.S. Highway 87 in south Lubbock County. Work starts in October 2023 and runs into 2025.
IH-27 Bridge Replacement, $24.3m: Webber will demolish and replace three bridges on IH-27 to improve cargo movement around Lubbock – one at a time to keep traffic moving.
S. 59 Wharton, $7.1m: Webber will install a single slope concrete barrier wall in the median to separate the northbound and southbound traffic to improve sfaety and control flooding.
IH-635 Dallas County, $4.2m: Planned to begin in October and last eight months, the barrier rail project includes the installation of 4.59 miles of new median barrier to improve the safety for those in the surrounding area.
Through its subsidiaries, the Spanish firm is now working in 10 US states.