The World Monuments Fund (WMF) has announced that $1m will be given to help preserve eight endangered cultural heritage sites.
WMF has partnered with American Express to fund projects that could be affected by natural disasters, climate change, urbanization or neglect.
Funding will be awarded to:
(Wikimedia Commons/Paris Histoire)
Potager du Roi; Versailles, France: Described by the Ministry of Culture as one of the remarkable gardens of France, it was created in the 1600s to provide fruit and vegetables for the court of Louis XIV. It now helps train landscape architects.
(Wikimedia Commons)
Grand Theatre of Prince Kung's Mansion; Beijing, China: The only imperial mansion theatre open to the public, the 18th-century development operates as a museum and a theatre. Funds will be used to preserve its appearance.
(Wikimedia Commons/ Leggi il Firenzepost)
Amatrice, Italy: The hill town was struck by a series of earthquakes in 2016,  causing 299 deaths and 400 injuries. Financing will go towards restoration efforts at the Museo Cola Filotesio, whose bell tower requires stabilisation and conservation.
(WMF/Noriyuki Kawanishi)
Kagawa Prefectural Gymnasium; Takamatsu, Japan: Designed by Kenzo Tange in the 1960s, the gym has since closed due to structural issues. Funding will be spent to allow it to be used for its original purpose.
(WMF/ Escuela del Patrimonio Cultural)
Tebaida Leonesa; León, Spain: Funding will be spent on the restoration of the original wall paintings of the Church of Santiago de Peñalba, a 10th-century example of Mozarabic architecture.
(Wikimedia Commons/Mdbeckwith)
Blackpool Piers; Blackpool, England: A stalwart of working class holidays, the piers are threatened by sea-level rises. They are privately owned so cannot receive public funding, however WMF will put money towards dialogues between local groups and the owners.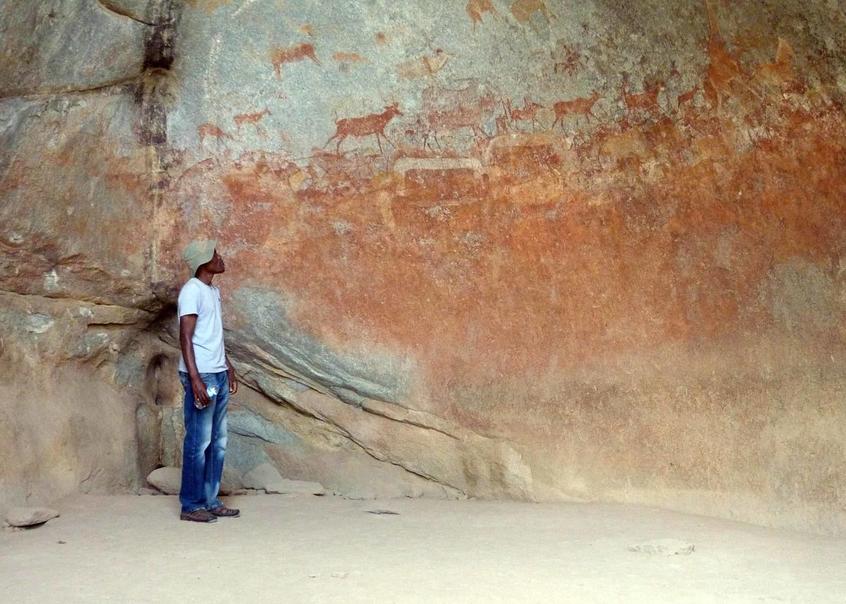 (WMF/Todini Runganga)
Matobo Hills Cultural Landscape; Matobo, Zimbabwe: Dating back 100,000 years, the World Heritage Site contains a rock art collection that is threatened by modern human activities. Funds will be used on improved documentation and conservation plans at the site.
(Wikimedia Commons/Bobak Ha'Eri)
Monte Albán Archaeological Site; Oaxaca, Mexico: Containing hieroglyphic inscriptions, multiple structures in the sixth century metropolis were affected by an earthquake in September 2017. Financing will go towards the physical conservation, documentation, and geological assessment of Monte Albán. Training will also be offered to help local technicians repair and prepare for future disasters.
 
Top image: The Matobo Hills Cultural Landscape (WMF/Todini Runganga)