A 20-strong shortlist has been revealed for the 2019 Aga Khan Award for Architecture, which supports projects that "encourage communities in which Muslims have a significant presence".
The nominees are described as projects that "exhibit architectural excellence but also improve the overall quality of life".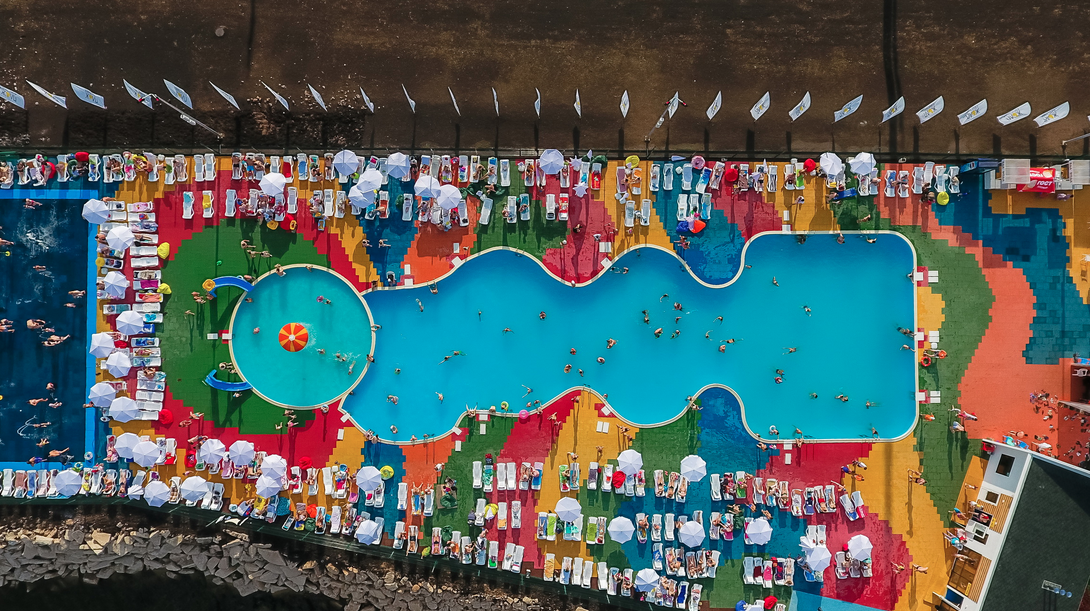 Tatarstan Public Spaces Development Programme (Ivan Petrov)
The shortlist includes:
The Revitalisation of Muharraq in Bahrain: a development highlighting the pearl trade in Arabia
Arcadia Education Project, in South Kanarchor, Bangladesh: a modular structure containing a preschool, hostel, nursery and a vocational training centre
Amber Denim Loom Shed, in Gazipur, Bangladesh: this combines traditional Bangladeshi residential architecture and contemporary elements in a large open space
Courtyard House Plugin, in Beijing: a prefabricated modular system that will be installed within courtyard houses in the Muslim district of Dashilar
Warka Water, a prototype implemented in Dorza, Ethiopia, where a triangular frame made out of local bamboo encloses a thin polyester mesh and can capture droplets from water vapour
Enghelab Street Rehabilitation, in Tehran, Iran, where the façades of 114 buildings have been transformed into a public cultural space located between the national theatre and opera house
Tatarstan Public Spaces Development Programme in Russia: a programme that, to date, has improved 328 public spaces all over Tatarstan
Beyazıt State Library Renovation, in Istanbul, Turkey: a renovation of a 19th-century library housed within a 16th-century building that displays rare manuscripts
Ashinaga Uganda Dormitory, in Nansana, Uganda: a residential school that prepares outstanding students from sub-Saharan Africa for entry into higher education.
Courtyard House Plugin (People's Architecture Office)
In 2016, six winners of the 2016 Aga Khan Award for Architecture were awarded $1m each.
Since the award was launched 42 years ago, 116 projects have received prize grants.
Top image: Warka Water (Leone Magliocchetti Lombi)