A bronze tower designed by Dutch architect Mecanoo for the Shenzhen headquarters of textile manufacturer Hengli Group has been selected as the winner by a competition jury.
It will not be built, however, as the City Hall decided on a different proposal, Mecanoo told GCR.
The 238m tower is described by Mecanoo as being "carved" with zigzagging terraces and adorning the facade.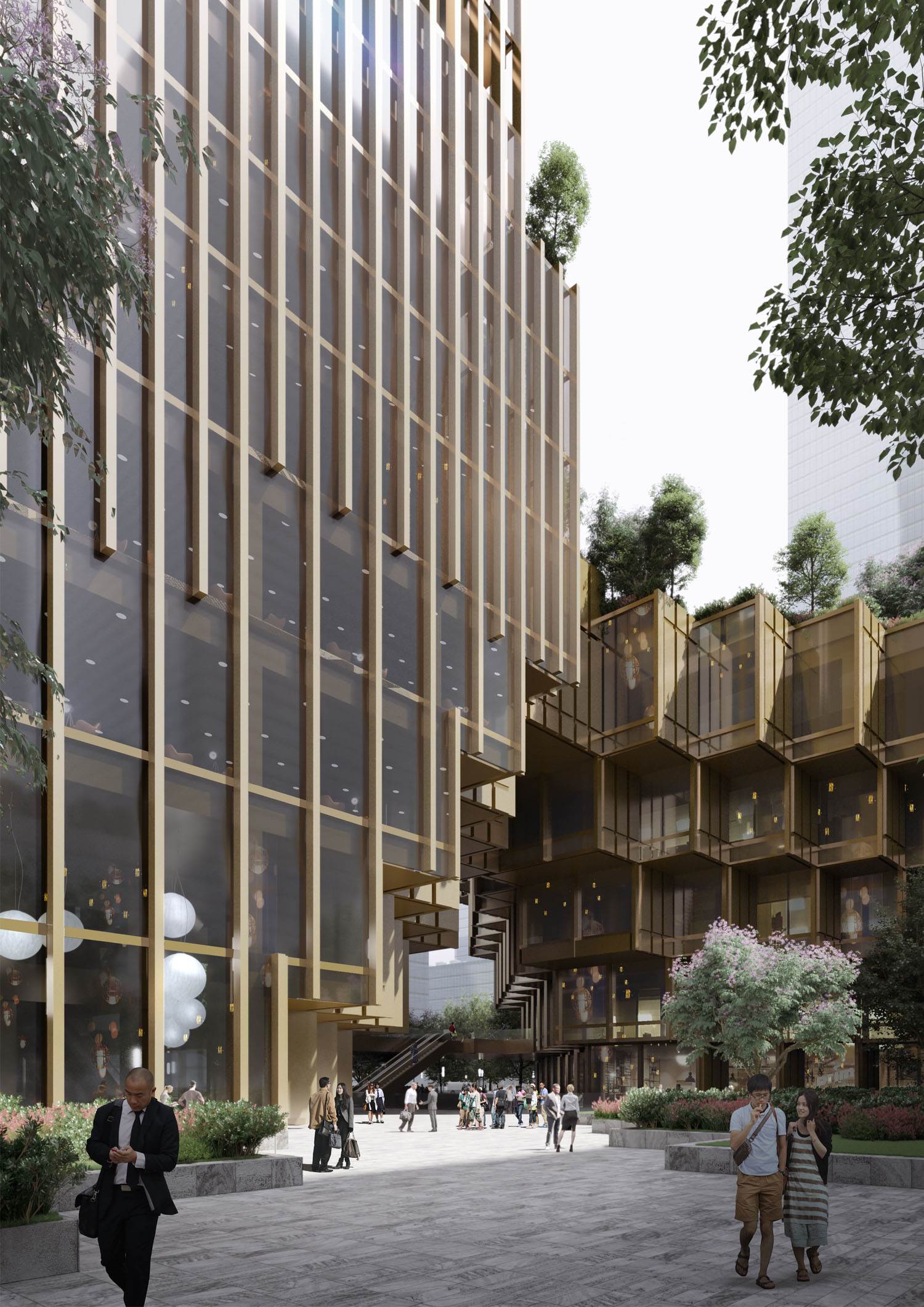 A lower commercial building containing a restaurant, shops, an atrium and leisure areas is fused with the tower.
A ground floor urban square houses a sunken plaza which provides access to the metro and two underground parking levels.
Office space for Hengli Group would have been be the primary use of the tower, but spaces for concerts and events takes up the 3rd and 4th floor while the 5th level holds a museum.
Edited on 26th March to highlight that Mecanoo's proposal won the design competition but will not be built.
Images courtesy of Mecanoo