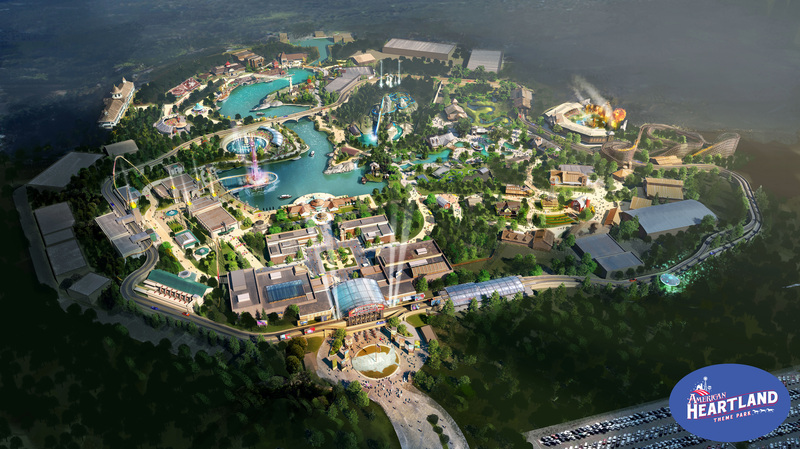 A $2bn, 1,000-acre development that includes a 125-acre theme park has been planned for northeast Oklahoma, west of Grand Lake on Route 66.
The first phase of the American Heartland Theme Park will involve a 320-acre recreational vehicle park, due to open in spring 2025, followed by the completion of the Americana-themed park and resort in 2026.
The attraction will contain six American "lands": Bayou Bay, Big Timber Falls, Electropolis, Great Plains, Liberty Village and Stony Point Harbour.
The park will offer rides, shows, amenities, a 300-room hotel and a water park.
A press release from American Heartland estimates that 4.9 million people will visit the attraction every year.
The 125-acre park will be similar in size to Disneyland Paris, but less than half as big of Disney's 300 acre Florida park.
The adjacent Three Ponies RV Park and Campground will be the largest in the central US, with 750 RV spaces and 300 cabins.
Micheal Bergstrom, Oklahoma state senator, said: "This $2bn investment in our state will create  more than 4,000 jobs and introduce a new category of entertainment to the region, and its long-term economic impact will be transformative. Tourism is already one of Oklahoma's top industries and this project will elevate our state even further."