Developers in Bangkok are celebrating what they claim is the biggest continuous Mat concrete foundation pour, ever, in southeast Asia.
The feat was performed to prepare for one of the office towers at the $3.7bn One Bangkok commercial development in the Thai capital.
In all, 547 trucks delivered 23,725 cubic metres of concrete over 33 and a quarter hours to make the 4.5-metre-deep raft foundation in February.
Reinforcing the massive base are 2,200 tons of steel.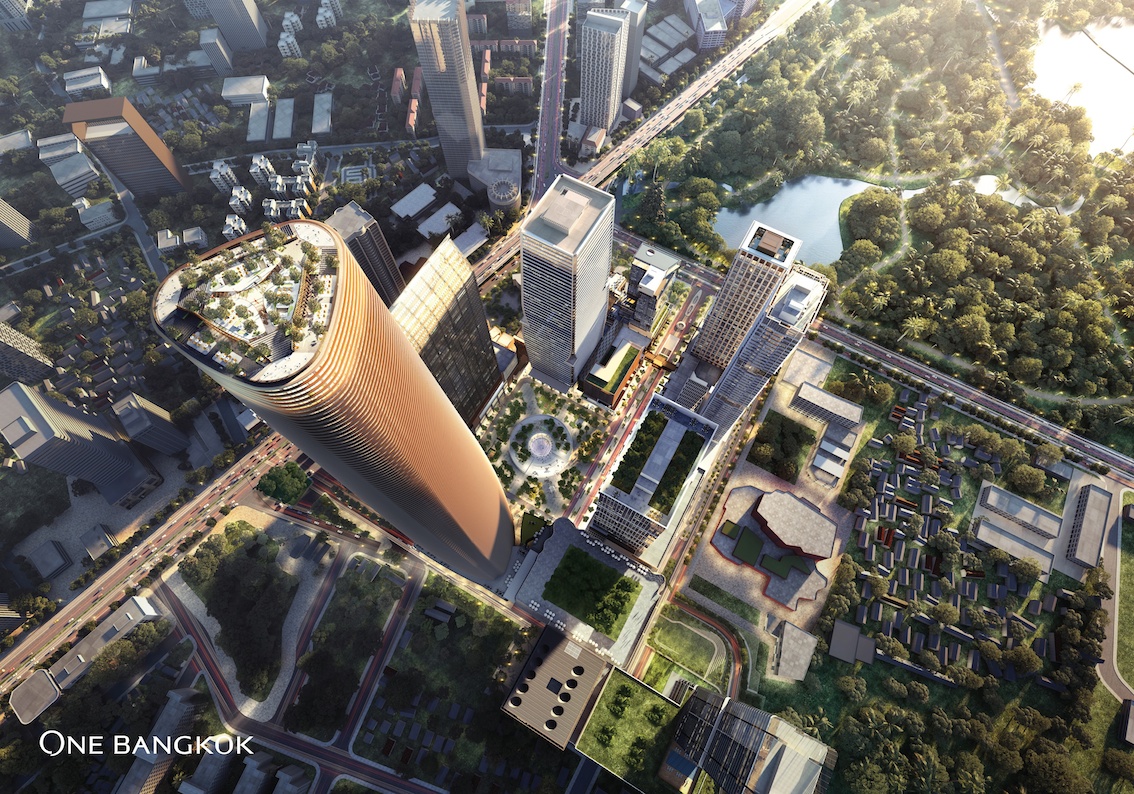 Artist's impression of the completed, $3.7bn scheme (One Bangkok)
The concrete used in the pour was a low-heat mix with a compressive strength of 600-kilograms per square centimetre – a higher specification than that used for the world's tallest tower, Dubai's Burj Khalifa, the developers said.
Credited for the pour are Concrete Products and Aggregate Co., Ltd., with partners KCS & Associates Co., Ltd., Stonehenge Inter Plc, and Italian-Thai Development Corporation Ltd.
Jointly developed by TCC Assets (Thailand) Co., Ltd. and Frasers Property Holdings Thailand, One Bangkok is described as "the largest private sector property development in Thailand's history".
In all, 547 trucks delivered 23,725 cubic metres of concrete over 33 and a quarter hours (One Bangkok)
Built on 16.7 hectares at the corner of Wireless Road and Rama IV Road, it comprises five premium grade A office buildings, five luxury hotels, three luxury residential towers, four retail precincts, along with art and cultural hubs.
The first phase is scheduled for opening in 2023, with total completion expected in 2026.
Revealing the pour this week, the developers said that amidst the Covid-19 pandemic and the forecasted shrinking of the Thai real estate market, One Bangkok Ltd "emphasises its commitment to local infrastructure growth, by continuing the construction of its unprecedented global landmark".
Top image: Aerial view of the record-breaking pour in February (One Bangkok)