A €440m infrastructure development programme to upgrade 14 of Greece's regional airports has been completed three months ahead of its four-year schedule.
The work, which was overseen by Greek contractor Intrakat, included the construction of five terminals, upgrades to four others, the renovation of 12 runways, 12 fire stations and improvements to all 14 airports' baggage-handling and security systems.
Fraport Greece, the operator and manager all 14 sites, spent €100m on Thessaloniki Makedonia Airport, which has gained a terminal complex attached by sky bridges to the existing terminal, doubling the number of departure gates.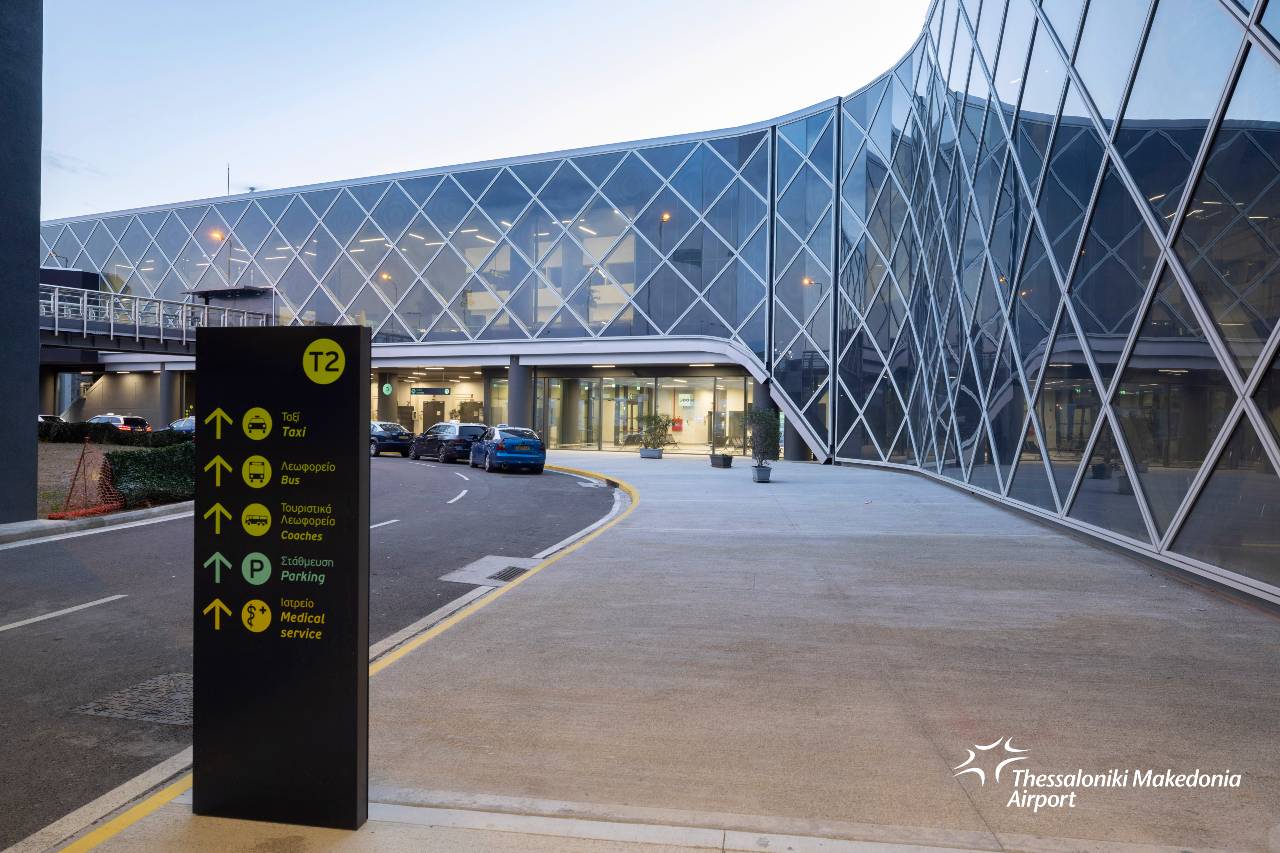 New terminal at Thessaloniki Makedonia Airport (Fraport Greece)
Alexander Zinell, Fraport Greece's chief executive, said: "These airports will serve as a catalyst for re-starting the vital Greek tourist industry. I am confident that these state-of-the-art facilities will fully welcome and satisfy travellers wishing to explore the beauties of this magnificent country."
Intrakat is a subsidiary of Intracom Holdings, an Athens-based company that works in the telecoms, defence and construction sectors, and has operations in 70 countries.
Top image: A new terminal at Mykonos Airport (Fraport Greece)