Dutch designer Benthem Crouwel Architects and Czech architect RA15 have been unanimously selected for a residential project in Prague, which will feature a large publicly accessible park.
Some 160 candidates registered for the competition, with 44 longlisted and five reaching the final round.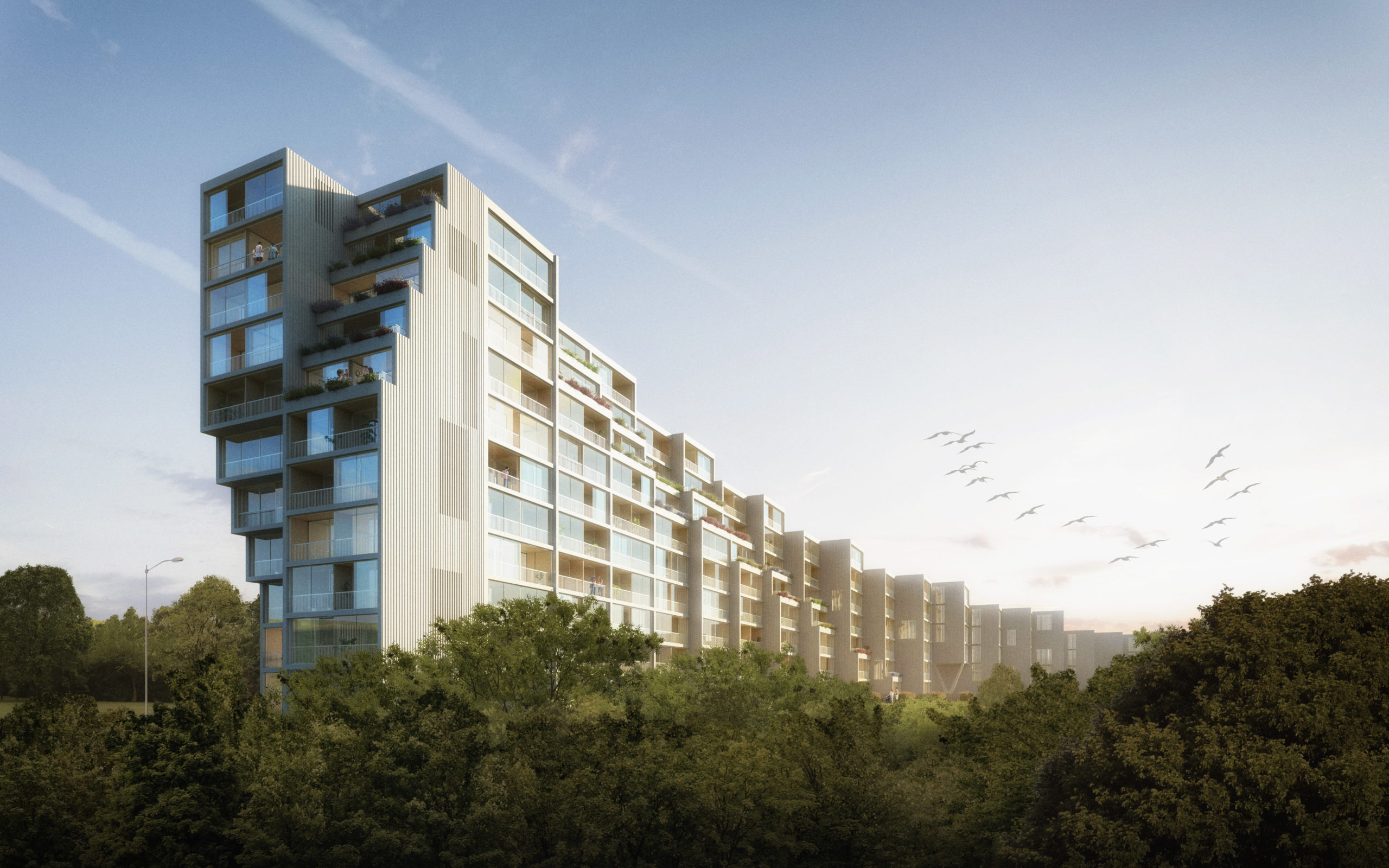 Located in Prague's Nadrazí Zizkov area, the project is close to a former freight station with abandoned train tracks that will be developed into a park, with two curved apartment buildings containing the 450 apartments placed around the edges.
Modular units will be stacked on each other in an unusual staggered pattern to optimise daylight and views.
The modular dwellings will be available in a variety of sizes, aiming to attract a range of residents.
Images courtesy of Benthem Crouwel Architects