The Nigerian state of Lagos has announced a plan to address its shortfall of 2 million homes by building "48-hour bungalows" out of bamboo, a versatile and abundant resource in Nigeria.
Promoting the idea, the state's commissioner for housing, Gbolahan Lawal, said the technology has already been trialled in the western coastal town of Badagry and would soon be extended to the north-eastern settlement of Imota.
"We want to see how to go into the manufacturing of homes. We want to make it seamless and produce about 100 units in a month," he is quoted as saying by local media.
He said his commission had already hired three companies for the initiative, one of which was already on site, and that a training programme had begun to ensure there were enough workers to carry it out.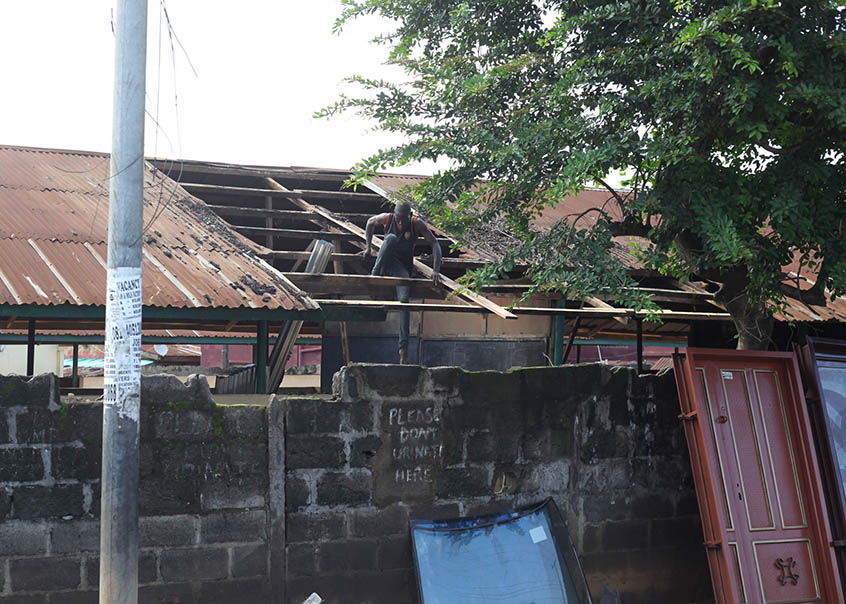 Lagos State needs another 2 million homes to adequately house its population (Abd Ahmeed/Creative Commons)
The commission hopes to set up manufacturing businesses to feed into the scheme, providing tiles, electronics and meters for water and electricity.
In terms of the main building materials, Mr Lawal said that experiments with clay and wood had ended and that the preferred material in future would be bamboo owing to its low price and relative abundance.
Alongside the technological development, the government has spent the past 14 months drafting a housing policy to regulate the state housing ministry.
Lagos' housing difficulty form a small part of Nigeria's overall problem. Reliable figures are hard to come by, but a survey in 2012 estimated that the country lacked 17 million homes, and a report at the end of August suggested that could since have risen to 25 million units, indicating that a large proportion of Nigeria's 186 million people are affected.
Image: Bamboo homes are not uncommon in Africa. This one was photographed in Nampula Province, Mozambique (Ton Rulkens/Creative Commons)

Further reading