14 March 2014
A South African company is to construct a mass transit "sky train" in the city of Kumasi, Ghana.
Estimated at $170m, the built-operate-transfer scheme is to be funded by Standard Bank of South Africa and will be constructed by the Skytrain Construction Company in South Africa, reports GhanaWeb.
Skytrain is a light rapid transit metro system which uses fully automated trains on elevated tracks.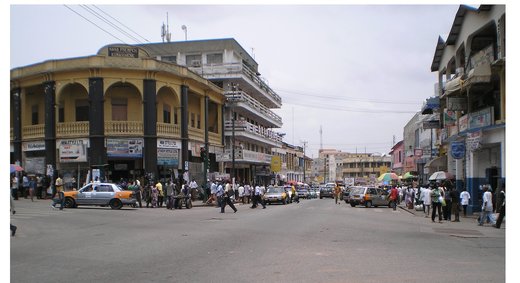 Downtown Kumasi, Ghana (ZSM/Wikimedia Commons)
It is hoped the new transit system will ease traffic congestion in city.
The Kumasi Metropolitan Chief Executive Mr Kojo Bonsu said the city assembly endorsed the project and has forwarded the proposal to the ministries of finance and justice to ratify.