The Sun Tower, a 50m-tall viewing platform located in the east Chinese city of Yantai at the tip of Shandong peninsula, has topped out on the summer solstice of Earth's Northern Hemisphere.
The building will contain a semi-outdoor theatre at the base which frames the rising sun over the sea, an exhibition space with ocean views in the middle, and a library and lookout space at the crown.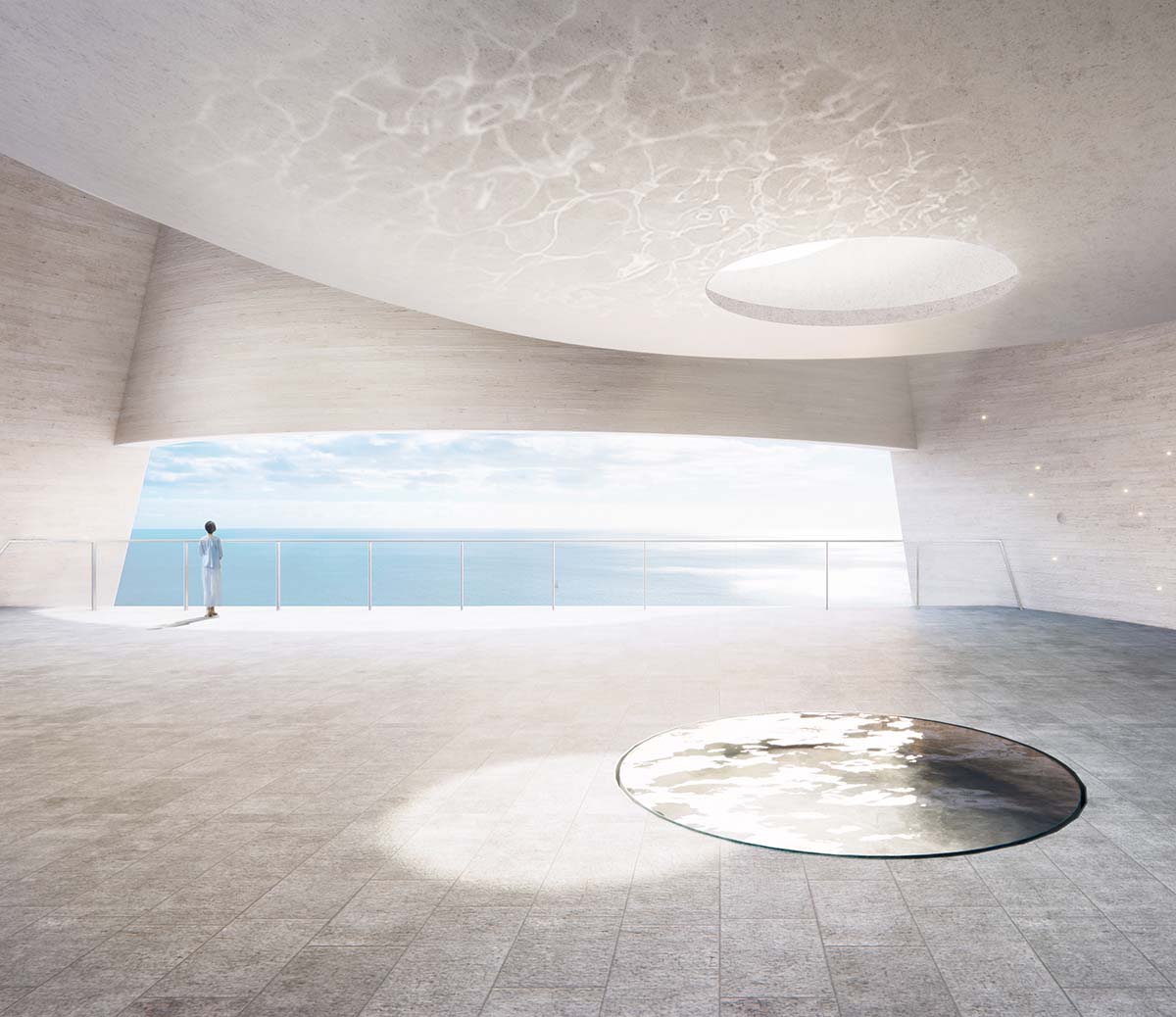 A project described by Open Architecture as being "sculpted" by sunlight, the Sun Tower's curvilinear structure will allow sunlight into the interior at different points of the day.
A shell structure formed of white concrete, the interior and exterior are connected by horizontal slabs and ramps.
An oculus in the centre of the ceiling allows rainwater to enter and fill a small pool underneath in the summer. In winter the pool can be used as a fireplace.
At night, round windows allow warm light in, while the tower stands solemnly under a vast sky, which Open Architecture describes as "a lighthouse for time".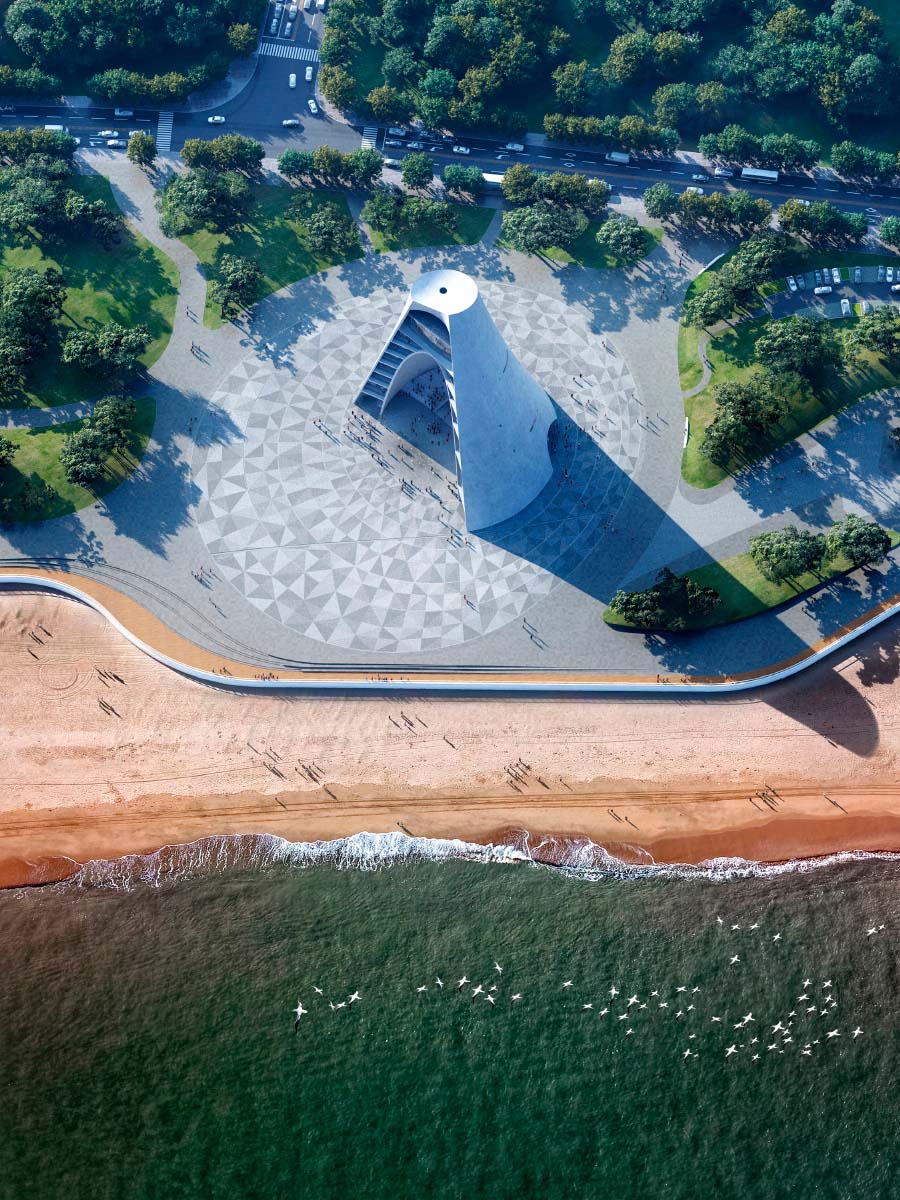 The Sun Tower is due to open to the public in 2024.