30 August 2013
Abu Dhabi firm TAQA has suddenly pulled out of a massive program to build multiple power plants in Turkey, with one analyst calling it a political response to Turkey's support for ousted Egyptian president Mohamed Morsi.
The project, worth up to $12bn, was designed to take advantage of the lignite coal reserves of Turkey's Afsin-Elbistan region.
It was agreed in January between TAQA, the state-owned oil explorer and power supplier, and Turkey's state-owned Electricity Generation Co.
Construction was due to begin in mid-2013 and would have created more than 10,000 jobs.
The Turkish energy ministry says the Afsin-Elbistan region holds about 40% of Turkey's lignite and could provide up to 8,000MW of power to southeast Turkey if the coal potential is fully exploited.
But the deal is now on hold.
"Due to other spending priorities, TAQA has decided to defer the investment decision in Afsin-Elbistan until 2014," a TAQA spokesman said.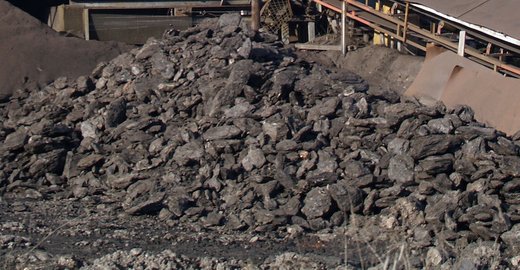 Lignite coal reserves in Turkey's Afsin-Elbistan region could provide up to 8,000MW of power when the power plant is constructed (Edal Anton Lefterov/Wikimedia Commons)
One observer has said the surprise move was politically motivated.
Amer Nouman Ashour, chief analyst and economist at CNBC Arabia, told the Al Bawaba business news site that the move is a pressure tactic in response to the Turkish government's position on Egypt.
Turkey has condemned the removal of Egypt's elected president Morsi as a coup, while the UAE and other Gulf states have voiced support for the Egyptian army.
"This is a drive by the UAE and the GCC states to exercise pressure on the Turkish government to do a U-turn on their position towards the Egyptian cause," said Mr Ashour.
In Turkey's Today's Zaman newspaper, the country's energy minister Taner Yıldız said he hoped TAQA's decision was not political, and that if it was it would hurt relations between the two countries.
He added: "If it won't work out with TAQA, we'll continue our way with another firm."