Sportswear company Adidas has built an office in its hometown of Herzogenaurach in Bavaria cloaked in a façade that resembles a stadium.
Adidas' 52,000 sq m World of Sports campus, also called "Arena", provides working space for 2,000 employees.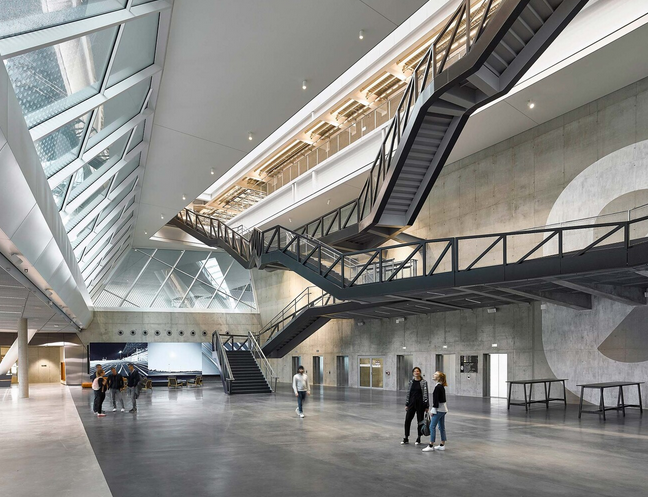 Behnisch Architektenm, the building's designer, says the development contains a floating staircase in the atrium and three upper floors that offer views into the atrium and across the open-air level out over the campus.
Each floors is joined by six kitchen hubs, and alternating work and recreational areas. A central "main street" connects the three levels vertically and horizontally, and creates a space "suspended in mid-air"
The project's steel-and-concrete facade contains a brise-soleil, and the arena has been submitted for LEED Gold certification. It has already received the Engineering Award of the German Steel Construction Industry Association.
A video of the stadium's 140 x 120m façade being created can be seen here. 
Images courtesy of Behnisch Architekten
See also: