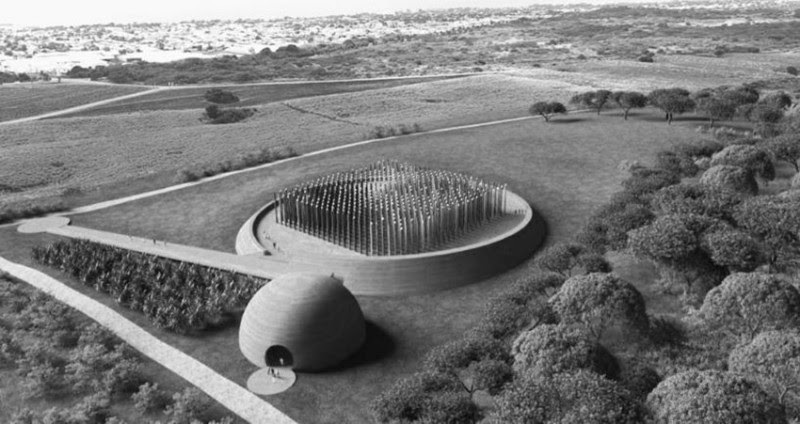 UK architect Adjaye Associates has designed a slave memorial for Barbados.
The Newton Enslaved Burial Ground Memorial is dedicated to 570 West Africans whose bodies were discovered in Bridgetown.
The project draws inspiration from traditional African tombs, prayer sites and pyramids, creating what Adjaye Associates describe as an "inherently African" design that will turn the site into a place of "commemoration, remembrance and connection".
Visitors will first encounter historical information about the burial ground and slave trade before entering the monolithic pavilion, which consists of a red laterite dome, an oculus framing views of the stars and a connection to an aquifer.
The red mineral earth and timber memorial reference West Africa's forests and are flanked by a field of sugarcane. The memorial's perimeter will contain a floating bench.
At its highest point, the memorial has a circular rammed earth mound framing 570 timber beams oriented towards the sun, each capped with circular brass plates.