American engineer Aecom is to enter a three-year alliance with China's 3D-print specialist WinSun, the company that recently signed a $1.45bn deal to print 1.5 million affordable homes in Saudi Arabia.
The signing took place in a ceremony in Suzhou, near Shanghai, during a technology conference. Speaking at the ceremony, Ian Chung, senior vice president of Aecom, said the company was attracted by the "technology thought leadership" of WinSun, which he hoped would deliver "faster turnaround times" with a lower carbon footprint.
Yihe Ma, the chairman of WinSun, commented: "This collaboration will enable us to further accelerate the development of our construction 3D printing technology and help drive the integration of construction 3D printing technology into planning and design."
Aecom's move is part of a trend for large contractors to acquire specialist additive manufacturing technology; already this year Vinci took an equity stake in French start-up XtreeE, and Bouygues has teamed up with the University of Nantes to print social housing units.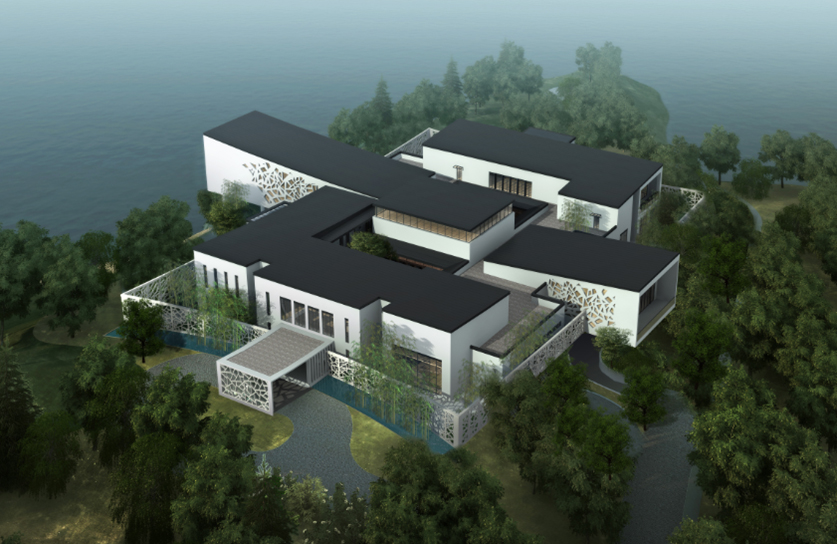 WinSun built this 20ft tall villa in less than 24 hourse (WinSun)
A press statement commented that the two companies are considering "collaborative project opportunities" for clients in the Middle East, which could include WinSun's Saudi housing bonanza. The company also produced the world's first printed office in Dubai last year.
In the future the technique may be used in developing regions in Asia and Africa, which are expected to generate the greatest demand for housing as a result of population growth and urbanisation. It may also give Aecom a competitive edge when it comes to bidding for work as part of China's One Belt, One Road Initiative.
WinSun, which is also known as Yingchuang Building Techniques, holds about 90 patents relating to 3D manufacture. It attracted attention in 2014 when it printed 10 full-sized houses in Shanghai Qingpu Science Park.
As well as additive manufacturing, the company has developed materials such as glass-fibre reinforced gypsum, and an artificial material called Crazy Magic Stone.
Top image: The signing ceremony was held during a technology conference in Suzhou (Aecom)
Further Reading: