US engineering giant Aecom is to open a new office in Shekou, Shenzhen, southeastern China, its fifteenth in the People's Republic.
The new building was designed by Aecom, turning an old industrial building called Sail Plaza into a "state of the art office", showing the "changing economy of the original industrial district".
The development reuses some features of the original building, such as the rectangular block and the atrium.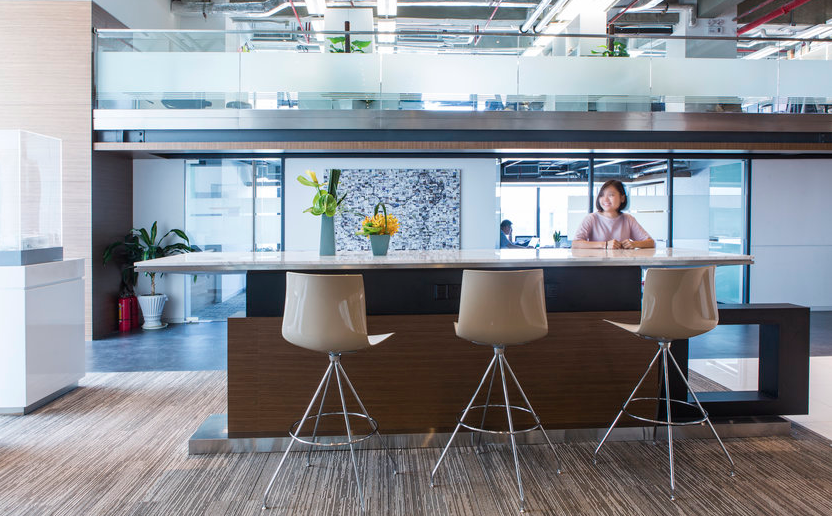 The office has a 15m floor to ceiling space with a new mezzanine added to create a "vertical interaction among colleagues beside the horizontal layout of the office".
Wang Yimin, South China Vice President for Architecture at Aecom, said: "To turn this industrial building into a high end office tower, we created a "cut through" the centre of the block.
"This immediately converted the 'dark core' into a bright one, bringing natural sunlight and a welcoming ambience into the ground floor lobby.
"We also retained the 15m headroom facilitating natural light and created a layout of 20 individual units on each floor of 4,000 sqm to allow maximum flexibility for potential tenants."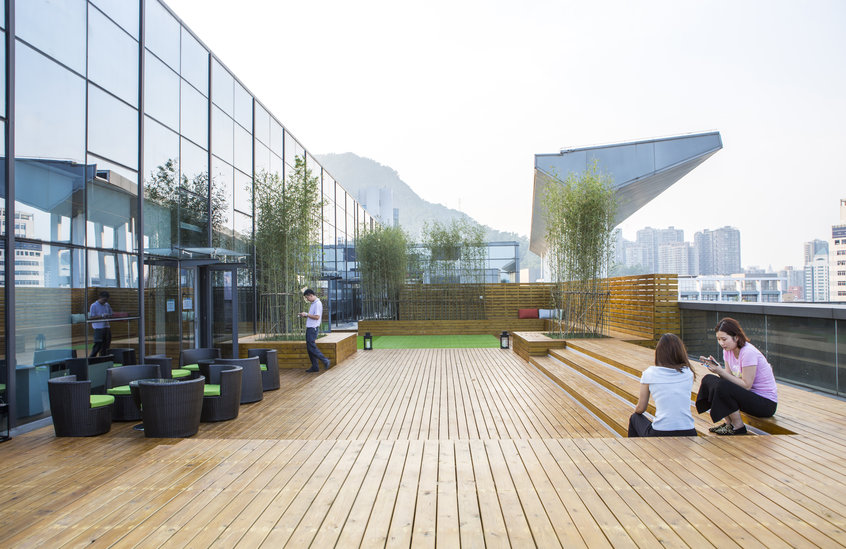 As part of China's Economic Development Focus Policy, Shekou was identified as an industrial centre in the early 1980s and attracted manufacturers. Â 
Sean Chiao, President of Aecom Asia Pacific, said: "Moving into a new home where importance is placed on community development is emotionally exciting and intellectually fulfilling."
Images via Aecom