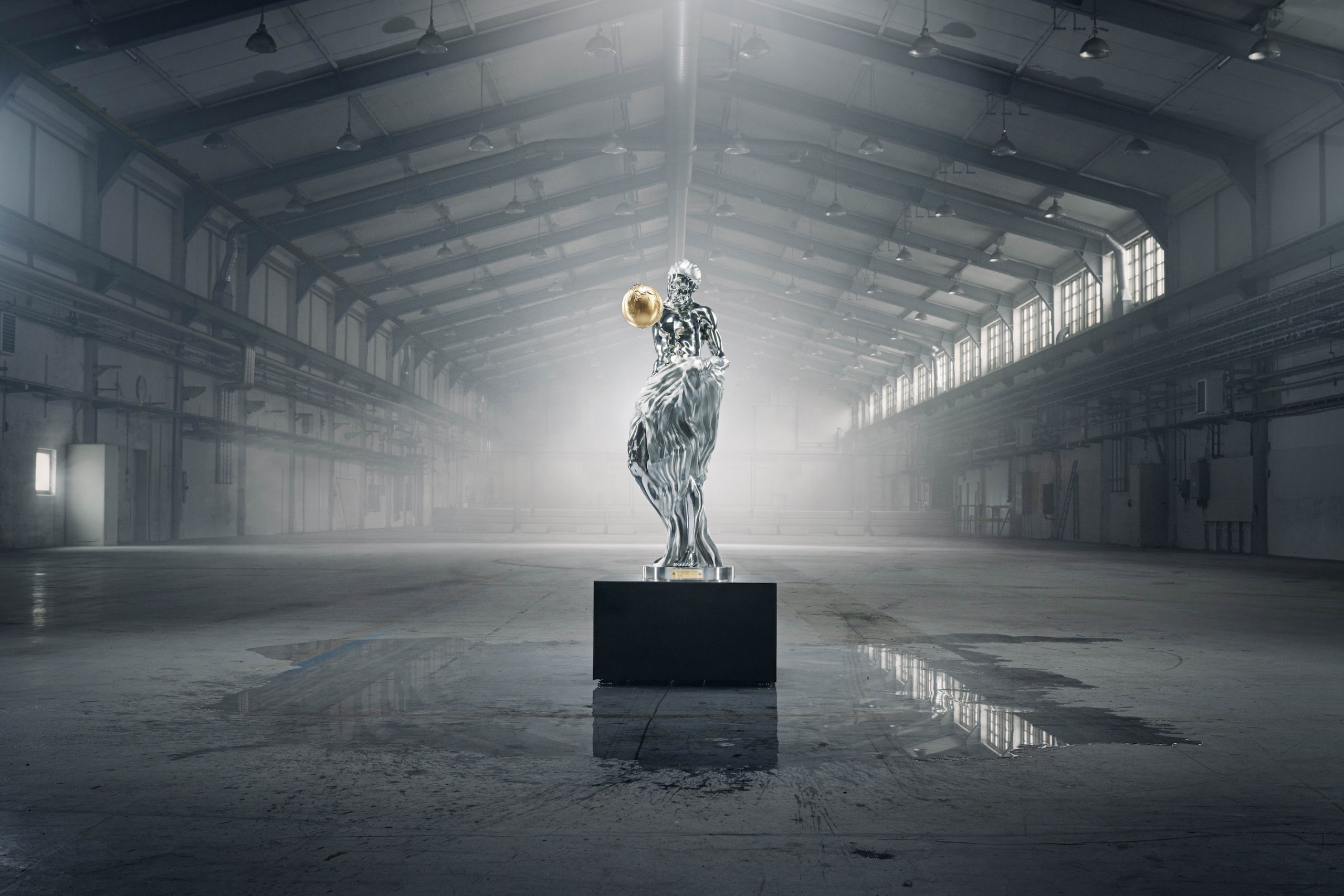 Swedish engineering group Sandvik has unveiled a statue designed by artificial intelligence (AI) to incorporate styles of five famous sculptors no longer living, including Michelangelo.
The stainless steel Impossible Statue, weighing 500kg and standing 1.5m high, is on display at Tekniska Museet, Sweden's National Museum of Science and Technology.
"Our mission is to create a broader understanding of the possibilities of technology and to stimulate the next generation to pursue a career within STEM-topics," said Peter Skogh, Director at Tekniska museet.
To design the statue, Sandvik taught AI systems aspects of famous sculptors' styles. They included:
The dynamic off-balance "contrapposto" poses of Michelangelo (Italy, 1475-1564);
The musculature and reflectiveness of Auguste Rodin (France, 1840-1917);
The expressionist feeling of Käthe Kollwitz (Germany, 1867-1945);
The focus on momentum and mass exhibited by Takamura Kotaro (Japan, 1883-1956); and
The defiance in the figures of Augusta Savage (USA, 1892-1962).
Engineers first created a 2D design and then translated that into a complete 3D image using depth estimators.
Human pose-estimators refined the body; videogame algorithms generated realistic fabric; and specialised AI re-introduced details lost in previous steps.
The resulting model has some 9 million polygons.
Using computer-aided manufacturing, Sandvik machined 17 separate pieces using tools for turning, milling and drilling.
Thanks to the high precision of the finished work, the joins are almost invisible to the naked eye, Sandvik said.
Sectioning the statue let Sandvik cut the amount of steel required. Leftovers from the original steel were recycled by Alleima, Sandvik's materials supplier for the project.
No part of the statue had to be scrapped and remade as each had been digitally perfected before the start of machining, said the company.
It said the development curve was steep. Only three simulations were needed to make the last piece, compared to 100 simulations for the first one.