A team of engineers and designers from industry and academia has been formed to investigate how best to build infrastructure for flying vehicles.
The Urban Air Mobility (UAM) group brings together Airbus, German researcher Bauhaus Luftfahrt, Swiss university ETH Zürich, Dutch architect MVRDV and French engineer Systra.
The group will focus on the development of "vertiports" – landing hubs for flying vehicles that can be built like traditional transport stops, but without necessarily being connected to a road or a railway station, allowing them, in theory, to be built more cheaply.
The team has created a number of examples of how vertiports could be integrated into existing cities.
One scenario is their use to improve communication links for disadvantaged or isolated areas at a fraction of the cost that would be required by new road or rail links, and could even allow developing countries to leapfrog urban development by installing a network of vertiports without investing capital in metro or tram systems.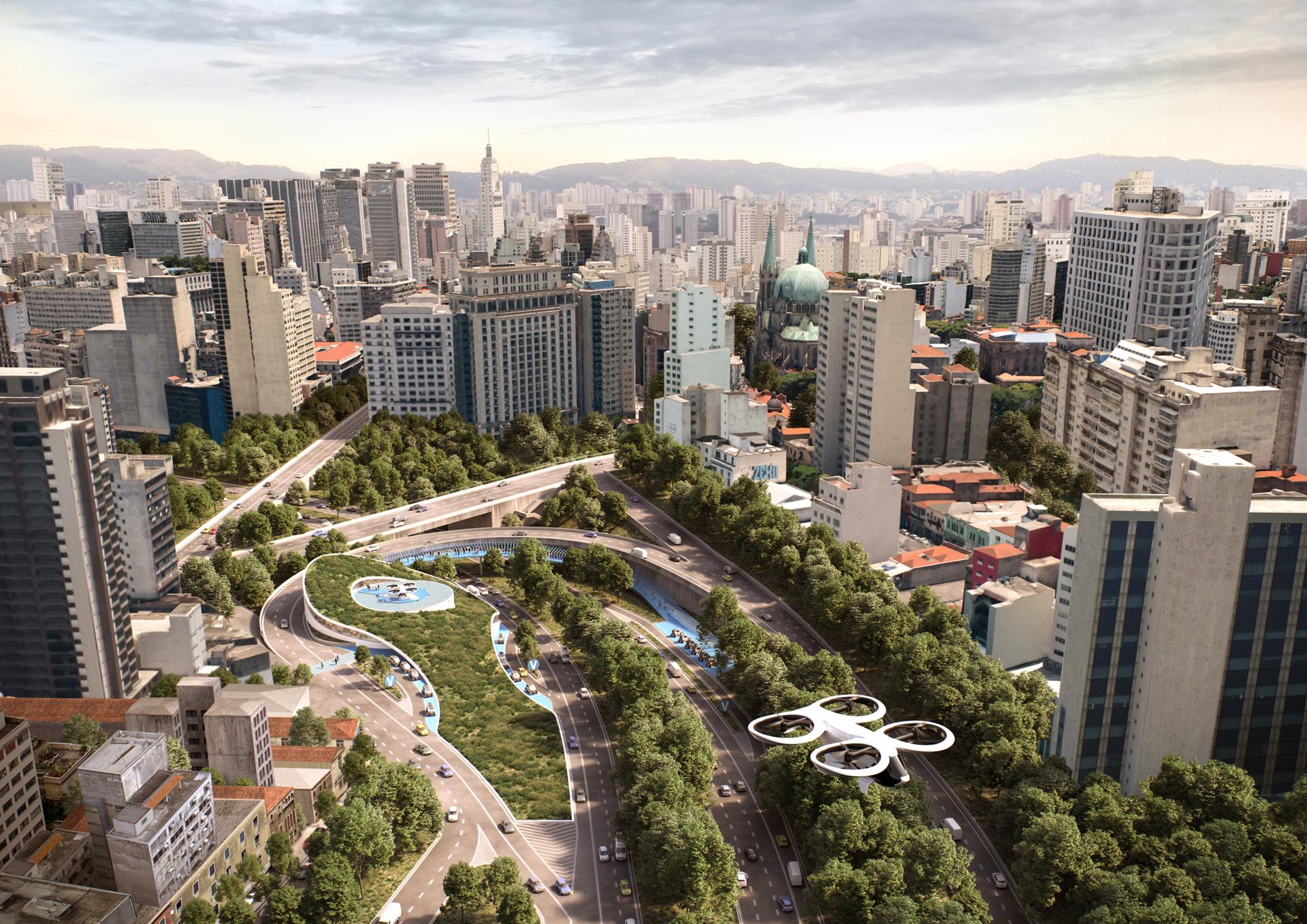 Winy Maas, MVRDV's founder, said: "As cities become denser and technologies improve, it becomes increasingly clear that the truly three-dimensional city – one that includes flying vehicles – is surely one of the city models of the future.
"But to reach this future will require many small steps. It's a credit to Airbus that they are thinking about these issues in advance, and doing so in a way that will improve things in the meantime."
Images courtesy of MVRDV