In one of the most startling self-builds of recent years, an unknown Alaskan man constructed a 12-storey home in Willow, southern Alaska that is reminiscent of the kind of houses imagined by Dr Seuss or the Weasley's home in Harry Potter.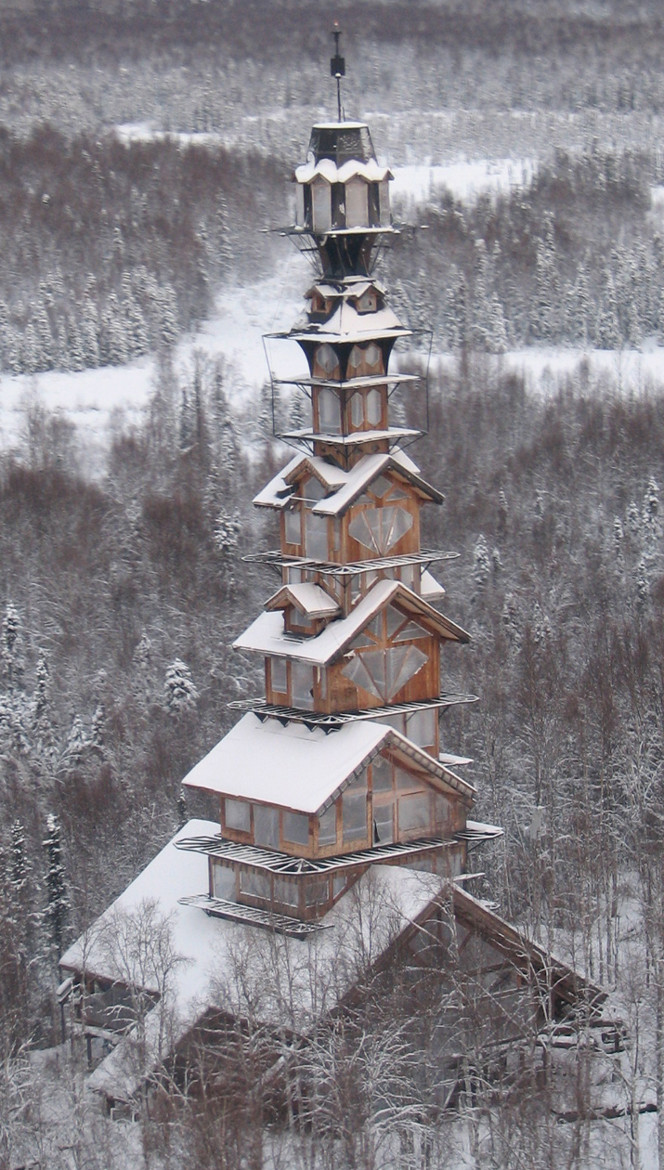 The house started life as a modest two-storey mountain retreat that was built after a forest fire.
When it was constructed, it had clear views of Mount McKinley and Denali National Park. However, as the trees began to grow again the homeowner added additional storeys to maintain his view. This continued for 10 years, until his death.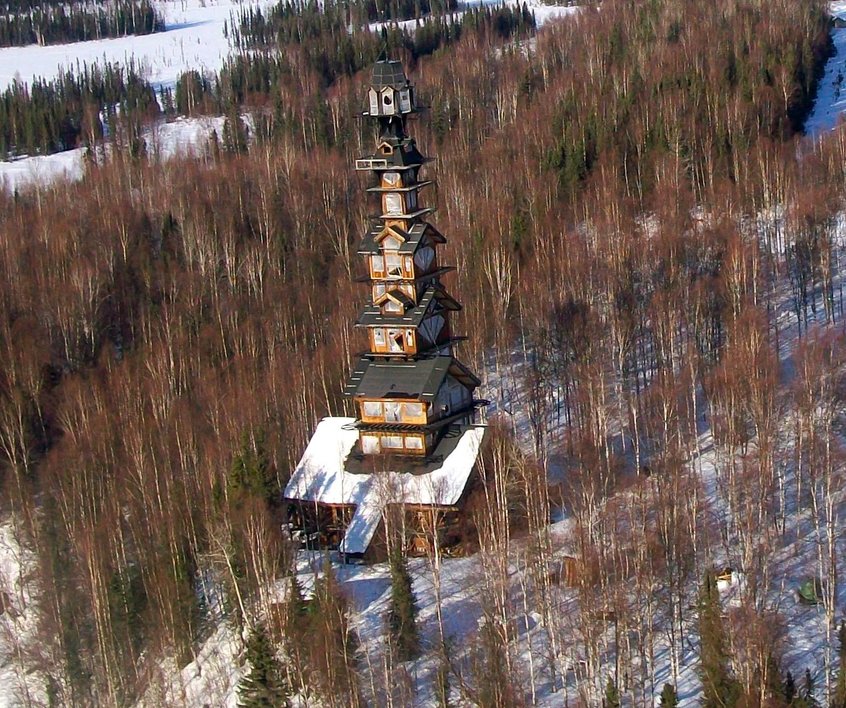 The house was abandoned for 10 years before it was bought by its current owner, who has started renovating it to ensure it will survive Alaska's harsh climate.
It is located miles from any other home in the Mat-Su Valley between Willow and Talkeetna, but has nevertheless become a tourist attraction.
Photos via Imgur