All eight permanent venues for Tokyo's 2020 Olympic and Paralympic Games have been completed.
A total of 43 venues will be used in the competition, including 25 existing facilities and 10 temporary venues.
The venues, built by the Tokyo Metropolitan Government, are:
Musashino Forest Sport Plaza
Yumenoshima Park Archery Field
Sea Forest Waterway
Kasai Canoe Slalom Centre
Oi Hockey Stadium
Olympic Stadium Japan
Ariake Arena
Tokyo Aquatics Centre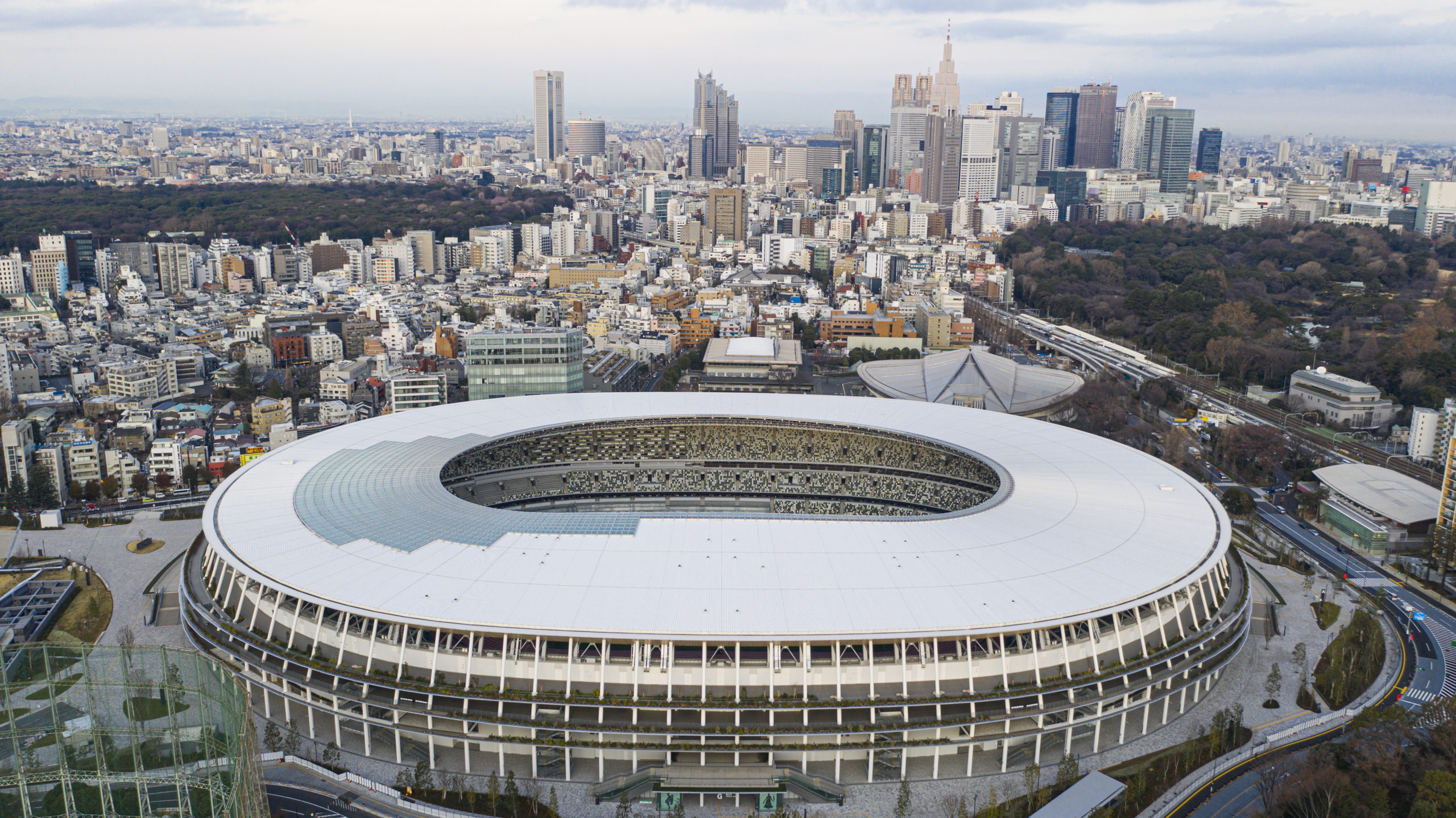 Kengo Kuma's Olympic Stadium Japan (Arne Müseler/Wikimedia Commons/CC BY-SA 3.0 DE)
US President Donald Trump has said the competition, scheduled to begin on 24 July, should be rescheduled because of the Covid-19 pandemic. 
Japan's own Olympic minister, Seiko Hashimoto, appeared to waver earlier this month when she suggested the games could be postponed from the summer until later in the year.
But today she insisted the games would "absolutely not at all" be cancelled or postponed.  
Meanwhile, UEFA has announced the postponement of forthcoming Champion's League and Europa League matches, and the English Premier League has suspended matches until 4 April
A 3 March press release from the International Olympic Committee confirmed that the games would take place as planned, and that they would follow the World Health Organisation's advice on the virus.
At present the games show no sign of being postponed, and the Tokyo Aquatics Centre is scheduled to be inaugurated on 22 March.
In 2014, Tokyo cut $1.7bn from Olympic construction budget, and Arup and Aecom were chosen as the lead advisers for the games. In 2015, Kengo Kuma was selected to replace Zaha Hadid to design the national stadium (pictured above).
Top image: Tokyo 2020 (t-mizo/Wikimedia Commons/CC BY 2.0)