French engineer Alstom and designer Ora ïto have unveiled designs for a 21st-century tram, as voted for by the citizens of Nice in southern France.
The vehicles will have number of improvements on conventional tram system. For example, they will be charged through the ground rather than overhead cables to lessen the visual impact in the city, they will consume 30% less energy and be able to recover some of the energy they expend by braking.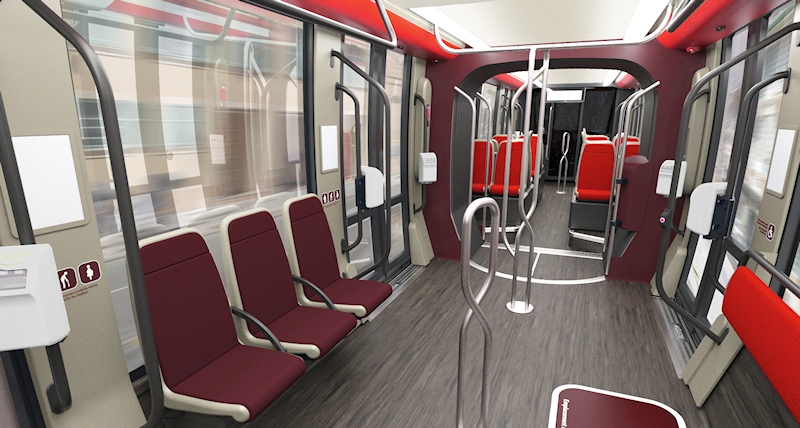 The 44m Alstom Citadis X05 design can accommodate 300 travellers, with 19 vehicles so far planned for Nice's 11km east-west line.
The trams will have soft LED lighting and large individual seats. Double doors along the length of the train will improve accessibility. The dark red colour is intended to harmonise with Nice's buildings.
Ito said: "The tramway is a means of transport that consumes the least energy and is in demand in today's cities."

Nice's inhabitants approved the trams in a vote that was held last month. The delivery of the first trams is scheduled for the summer of 2017, with implementation taking place in 2018.
Images via Alstom