A consortium made up of Amazon, Facebook, state-owned telecoms company China Mobile and Japan's NEC is to lay a 16,000km undersea cable across the Pacific Ocean. 
The "Bay to Bay Express Cable System" will link Singapore, Hong Kong and the US, and will be able to transfer data across the Pacific in about 0.13 seconds.
The project will also expand networks in the Guangdong-Hong Kong-Macao Bay Area, as well as San Francisco and Singapore.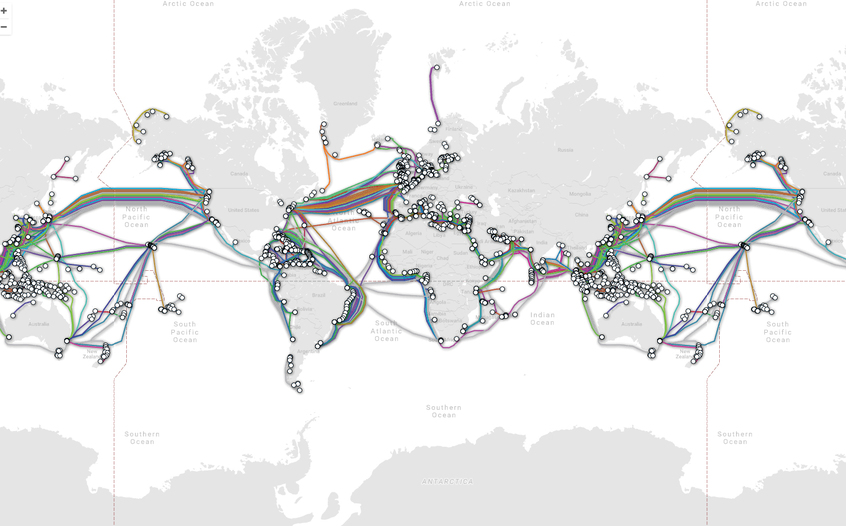 A map of the world's undersea cables (www.submarinecablemap.com)
Toru Kawauchi, NEC's Submarine Network Division general manager, said: "The cable will provide seamless connectivity and network diversity, while serving to complement other Asia-Pacific submarine cables."Â 
Construction of the cable is due to be completed in the last quarter of 2020. 
NEC has previously worked on optical submarine cables linking Africa and South America, and Google recently announced the construction of three cables to improve internet data connections between Europe, Asia and the Americas.
Top image courtesy of Nec/Google