American e-commerce giant Amazon has filed a patent with the US patents office for a system for storing and retrieving goods in an underwater facility.
When an item is ordered for delivery, a sonic signal is transmitted from a buoy to the warehouse, which activates an air canister that inflates a balloon, allowing the chosen product to float to the surface where it would be dispatched to the customer.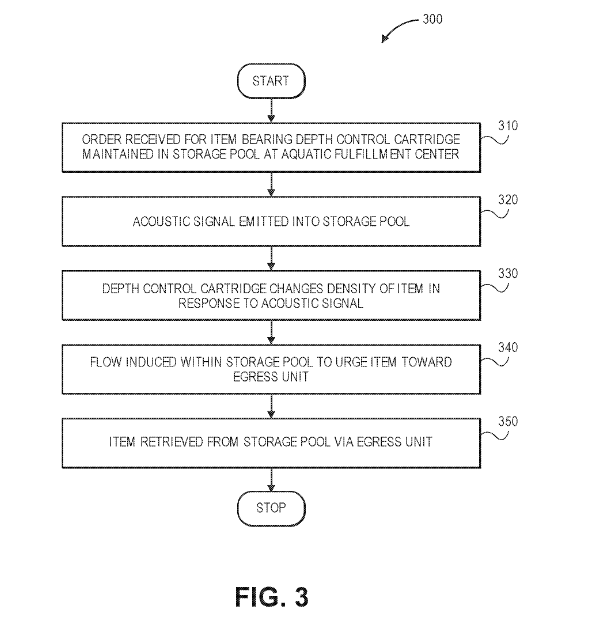 Amazon has already tested the use of drones to fly products to customers and in future drones could be used to collect packages after they have reached the water's surface from the aquatic warehouse.
Amazon also envisions that warehouses could be placed not just underwater but also underground (see image below), where packages would also be raised using balloons.
The design would counteract what Amazon says is the "inefficient use of space" and would avoid staff or machinery having to travel several thousand feet to locate items.
Last year Amazon patented flying warehouses.
Images courtesy of Amazon's patent application.
Further Reading: