Amazon has submitted development plans for the second stage of its HQ2 in Arlington, Virginia, designed by US architect NBBJ.
HQ2 will have 2.8 million sq ft of office space distributed across three 22-storey buildings, which Amazon says will achieve LEED platinum status and be "surrounded by nature".
NBBJ previously designed Amazon's "Spheres" headquarters in Seattle, and HQ2 will have "The Helix", complete with planted spirals paths. The Helix will be open to the public at select weekends and will house an artist-in-residence programme.
Amazon also plans on building a 20,000 sq ft community centre with education space.
The buildings will have all-electric central heating and cooling, running on renewable energy. Some 2.5 acres of green public space will be adjacent to the buildings, offering an amphitheatre and a shaded area to be called "forest grove".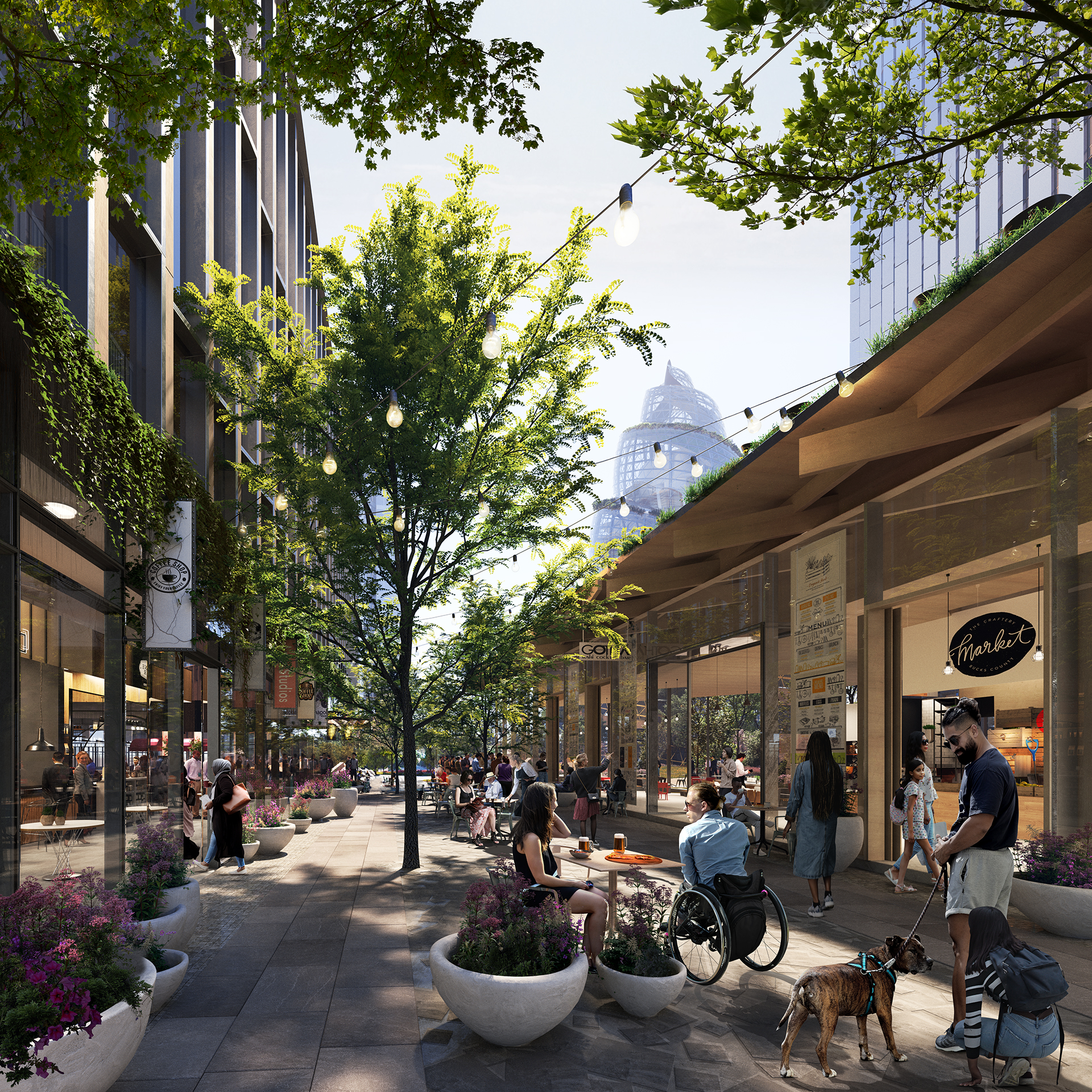 The company says it will create 25,000 jobs and invest $2.5bn in Arlington over the next 10 years.
Amazon originally planned to open headquarters in Virginia and New York, but cancelled plans for a New York office following a political backlash.
Images courtesy of Amazon/NBBJ