A study commissioned by The Royal Institute of Dutch Architects has examined the idea of inserting a transport hub into Amsterdam's A10 ring road.
Currently, the report says, the road forms a barrier that "inhibits connections between the inner and outer parts of the city and renders its immediate surroundings uninhabitable". The hub would aim to add "amenities" to make the A10's surrounding neighbourhoods "a desirable destination with a positive presence in the city".
The hub would be located on the intersection between Cornelis Lelyaan and the A10 in the west of the city. There may also be building projects on both sides of the A10 that link the adjacent neighbourhoods and "create a unique new address in Amsterdam".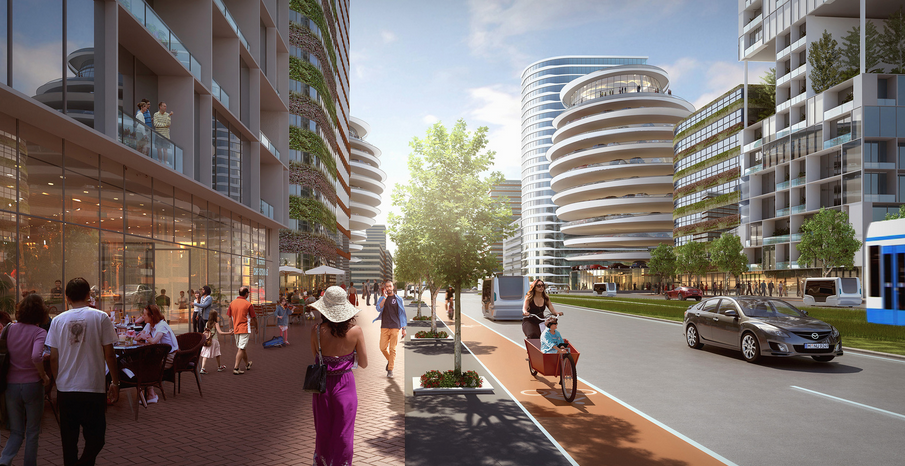 The team is comprised of Dutch architects UNStudio and Ben van Berkel, together with mobility consultants Goudappel Coffeng, data specialists GeoPhy and automated transit firm 2getthere.
The firms are collaborating with the Rijkswaterstraat, the Dutch Ministry of Infrastructure and the Environment and Amsterdam City Council.
Images via UNStudio