US government-owned rail firm Amtrak and French contractor Alstom have been awarded $2.45bn in funding for "next-gen high speed" trains (pictured) and infrastructure upgrades.
The two firms will build 28 new trainsets that will replace the equipment used to provide Amtrak's premium Acela Express service, which links New York with Washington DC, Baltimore, Philadelphia and Boston.
The new trainsets will have one-third more passenger seats and amenities such as improved Wi-Fi access, USB ports and adjustable reading lights, and will give a "smoother, more reliable ride", Amtrak said in a press notice.
Amtrak said demand for the Acela Express service is high, with space on many trains selling out during peak travel periods.
The new trains will allow for increased service, including half-hourly Acela services between Washington, DC and New York during peak hours and hourly service between New York and Boston.
Trains will initially run at speeds of 160 miles per hour (257km/h) and will be capable of speeds up to 186mph (300km/h).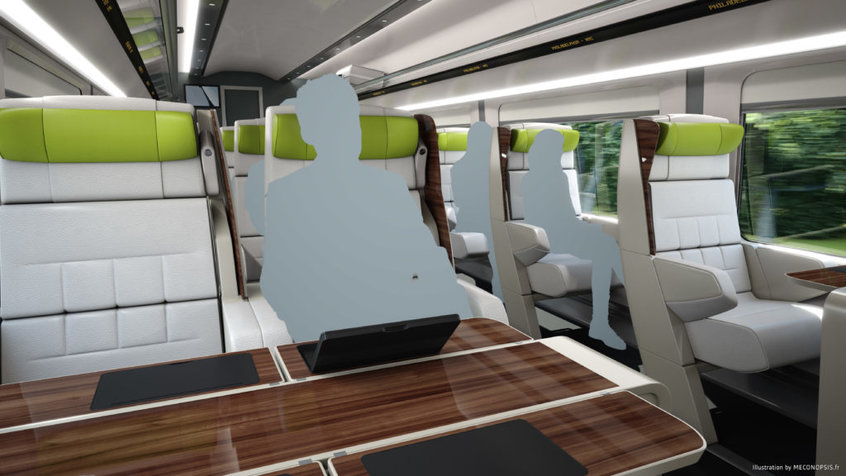 Amtrak will also invest in station improvements at Washington Union Station, Moynihan Station New York, as well as track capacity and ride quality improvements to the Northeast Corridor.
Charles Schumer, US Senator said: "The next generation of Acela service will mean safer, faster and modern trains for customers throughout the Northeast.
"Strengthening our nation's infrastructure is essential to the economic growth of our region and the nation and this investment by Amtrak will help ensure the reliable service travelers expect."
The first prototype of the new trainsets will be ready in 2019, with the first trainset entering service in 2021.
All of the trainsets are expected to be in service, and the current fleet retired, by the end of 2022.
Images via Amtrak