The Paris-based duo of Anne Lacaton and Jean-Philippe Vassal have been awarded the 2021 Pritzker Architecture Prize, with judges praising their modernism and their modesty.
Lacaton and Vassal, who formed their practice in 1987, have worked on private and social housing, cultural and academic institutions, public spaces, and urban developments in Europe and West Africa.
The Pritzker Prize jury commended their use of outside space, apparent in their refurbishment of La Tour Bois le Prêtre (Paris, 2011), a 17-storey, 96-unit city housing project originally built in the early 1960s, and Latapie House (Floirac, 1993), which created a garden and enhanced natural light in the building's interior.
Transformation of 100 Units, Tour Bois le Prêtre, Social Housing (France Philippe Ruault)
The duo have worked on social housing projects that increased living areas while retaining original features, always abiding by their motto of "never demolish".
Vassal previously lived in Niger, where he learned urban planning. The two worked on "Straw Hut" their first project together in Niamey, Niger. This house was made from local bush branches and stood for two years.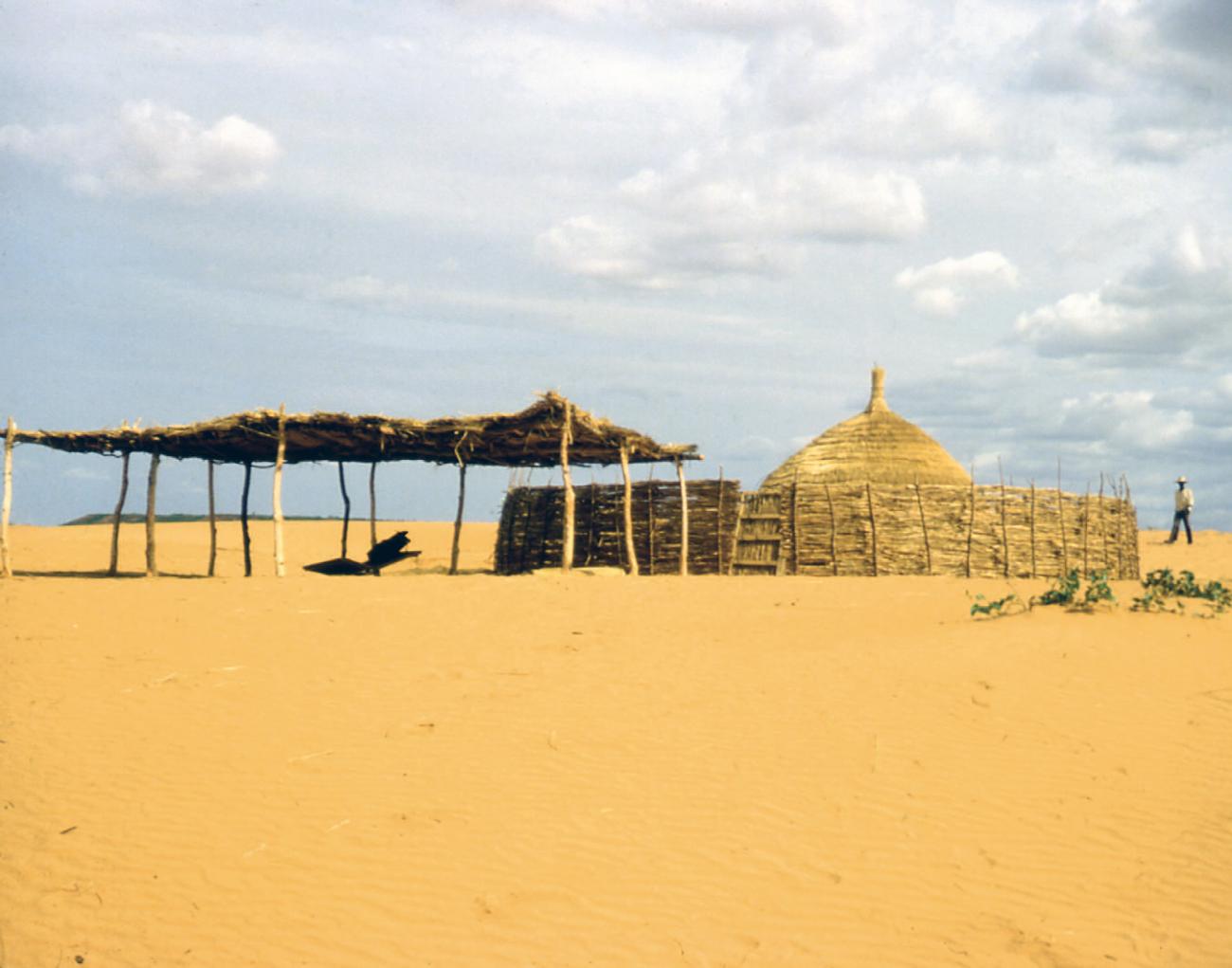 Straw Hut (Lacaton & Vassal)
Thomas Pritzker said: "Anne Lacaton and Jean-Philippe Vassal have always understood that architecture lends its capacity to build a community for all of society. Their aim to serve human life through their work, demonstration of strength in modesty and cultivation of a dialogue between old and new, broadens the field of architecture."
Anne Lacaton said: "Good architecture is open – open to life, open to enhance the freedom of anyone, where anyone can do what they need to do. It should not be demonstrative or imposing, but it must be something familiar, useful and beautiful, with the ability to quietly support the life that will take place within it."
Jean-Philippe Vassal said: "Our work is about solving constraints and problems, and finding spaces that can create uses, emotions and feelings. At the end of this process and all of this effort, there must be lightness and simplicity, when all that has been before was so complex."
Top image: Anne Lacaton and Jean-Philippe Vassal (Laurent Chalet)
Further Reading: