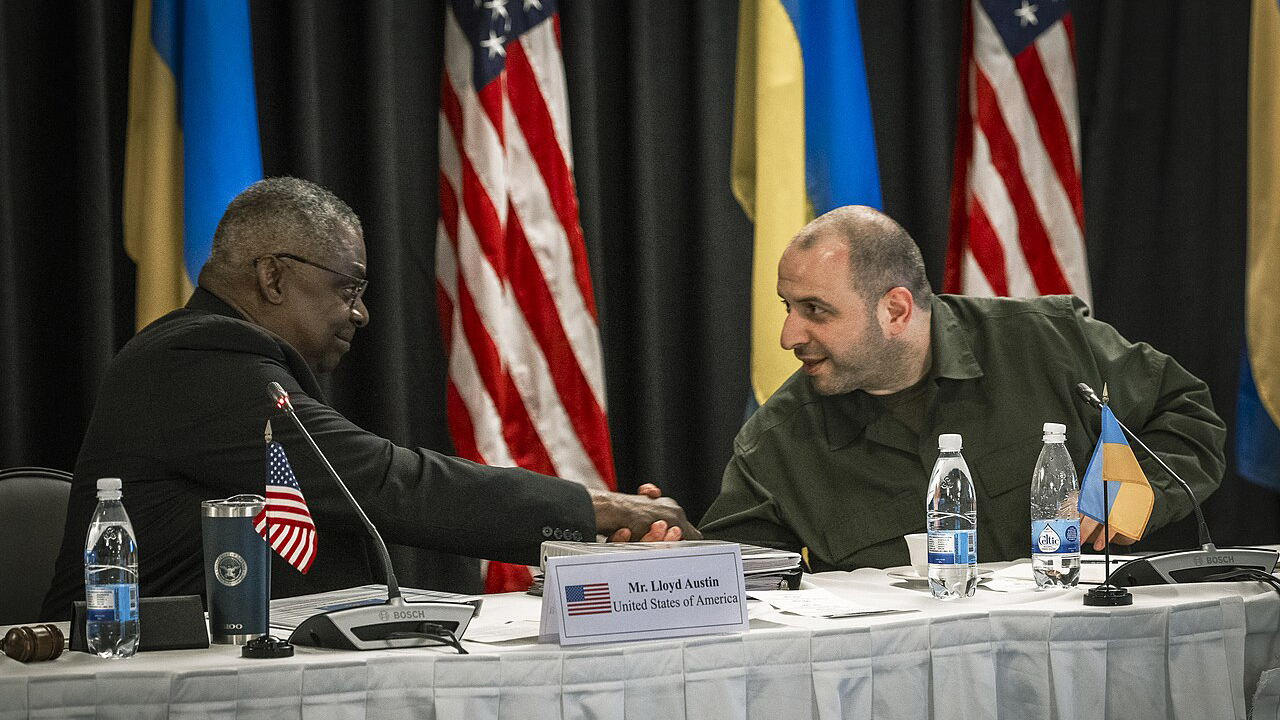 As Kyiv races to offload troubled state firms and property, 'distressed asset investors' are watching with interest.
Twenty-one months on since Russia's full-scale invasion, and with the enemy still on its soil, Ukraine is looking for some "brave investors" to help keep the country afloat.
Kyiv hopes to make $600m from the sale of a string of government-run companies and property, ranging from a fertiliser producer to utilities and an insulin maker, as well as leasing farmland.
The plan comes after Ukraine's State Property Fund netted an unexpected windfall of $68m by selling small state assets between September 2022 and April this year.
Now, they're going for broke, as it were.
As one Ukrainian minister urged investors: "Be brave – and you could make 20 times what you put in."
But with most investors likely to balk at the idea of going near a country still under attack, the question is: how brave do you need to be?
And do the risks outweigh the potential opportunities?
The invasion has caused severe damage to the country's infrastructure, economy, and social fabric.
As a result, most businesses in Ukraine have become distressed, meaning that they are underperforming, undervalued, or facing insolvency.
For the government, there is the added urgency that many of the companies it runs, most of which were established in the middle of the last century, are fast losing value.
Rustem Umerov was head of the State Property Fund before being appointed defence minister in September.
While still at the Fund in April, he said of the companies: "If we don't sell them this year, then next year their only value will be real estate, and in the following year, just the land they stand on."
Stimulating private investment
Even though Ukraine may appear to be in deep economic trouble, the one big advantage Kyiv does have is the determination of its allies, and some investors, to help drive Russia from its territory.
As well as handing over billions in aid, the US and Europe hope to stimulate private investment.
But they must first tackle the problems of waste, fraud and abuse in the country.
According to Penny Pritzker, president Biden's envoy for Ukraine reconstruction, the challenge is to ensure that the recovery is in line with international best practice, and this includes reforms that ensure transparency and accountability.
"Reform and reconstruction go hand in hand and need to start now, even in the face of ongoing war and fighting," she said.
'Not for the faint hearted'
Israel's war with Hamas as well as Russia's invasion of Ukraine have made the world less predictable.
But, as Umerov suggested, one person's pain could be another's gain.
While most private investors see Ukraine as too risky, there is whole industry growing up which views war as an opportunity to acquire distressed companies at low prices and turn them around for profit.
'Distressed asset investment' involves buying assets or the debt of troubled companies and restructuring them to improve their performance and value.
In Ukraine it is targeting sectors that have strong potential for recovery, such as technology, agro-industry, energy, defence, metallurgy and natural resources.
"Ukraine is not for the faint-hearted," said Armen Agas, deputy to the chairman of the SARN Group of companies that specialises in distressed investments in highly regulated sectors.
"In this complex environment, having a deep understanding of macroeconomic distress, risk management, and navigating challenging regulations is crucial."
The main foreign investors in Ukraine come from Cyprus, the Netherlands, Switzerland, the UK and Germany.
Among the chief obstacles they face are geopolitical uncertainty, corruption, and a weak judiciary.
Agas added: "There is certainly a strong desire by both regulators and companies to transform by adopting Western practices.
"This is driven by a need to integrate with Western supply chains and tap into our financial markets."
Meanwhile, foreign aid for Kyiv keeps rolling in, with Biden just putting in another request for $106bn from Congress for Israel, Gaza and Ukraine.
Werner Hoyer, president of the European Investment Bank, said after a pledge of €400m of EU money in July: "These and future pledges will help Ukraine's economy and its staunch resistance to the Russian invasion. The support expressed today will also help pave the way for the country's EU membership.
"We have rebuilt before, and in solidarity with Ukraine and our fellow EU and international partners, we will rebuild again!"
Anthony Harwood is a former foreign editor of the Daily Mail