18 April 2013
Arabtec has signed an agreement with South Korean firm Samsung Engineering to form a joint venture to bid for major EPC contracts.
To be known as Arabtec-Samsung Engineering, the JV will bid for oil & gas, power and infrastructure contracts with values of between $3bn and $10bn across the MENA region.
Arabtec will own 60% of the joint venture, with Samsung owning 40%. It will be headquartered in Abu Dhabi.
A new management team will be made up from existing employees from both firms and is set to be announced shortly.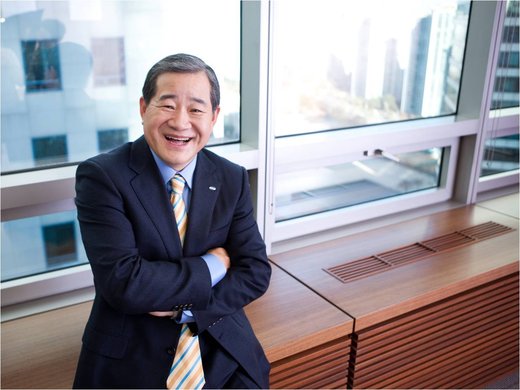 Expanding in MENA: Park Ki-Seok, Samsung Engineering's President and CEO.
The JV will also establish a centre to train young Emirate engineers to lead the company.
The firm said that the market for major EPC contracts is set to boom over the next few years, with the top 50 projects currently planned or under way worth $1.56 trillion – a 42% increase on last year.
Arabtec CEO Hasan Abdulla Ismaik said: "We have a successful history partnering with Samsung Engineering's sister company, Samsung C&T. We have already worked together on some of the region's highest profile projects, including Burj Khalifa. This JV is the logical next step in the relationship between the two companies."
Park Ki-Seok, Samsung Engineering's president and CEO, said: "Samsung Engineering is currently executing major projects in the UAE worth $9bn. Through this partnership with Arabtec to form a JV, we hope to expand our presence in MENA as well as contributing to the development of the local UAE community."