Safdie Architects has designed an extension of the Crystal Bridges Museum of American Art in Arkansas, a project that it originally designed.
The 200,000 sq ft facility will gain extra galleries, educational facilities, event spaces, a café, and indoor and outdoor gathering spaces.
A 65% increase in gallery space will allow two new galleries and extra room for temporary exhibitions and community displays. There will also be a bridge that links galleries, complete with café.
A floor will be dedicated to flexible space, that can be used for community meetings, art studios, "maker" spaces and so on. Altogether, the museum will
A circular outdoor space will offer room for performances and community programmes.
Alice Walton, Crystal Bridges' founder, said: "It's wonderful to see how our community and travelers from around the world have enjoyed art nestled in nature and immersed in Moshe Safdie's architecture. With the number of visitors we welcome annually, it's timely to enlarge our building and make sure more people can access these offerings."
Nelson Peacock, Northwest Arkansas Council's chief executive, said: "In its first 10 years, Crystal Bridges has catalysed economic development in northwest Arkansas by transforming the region into a destination for tourism and enhancing the quality of life for our residents.
"The museum's expansion will open opportunities for artists and creatives and provide access to more world-class art in our community."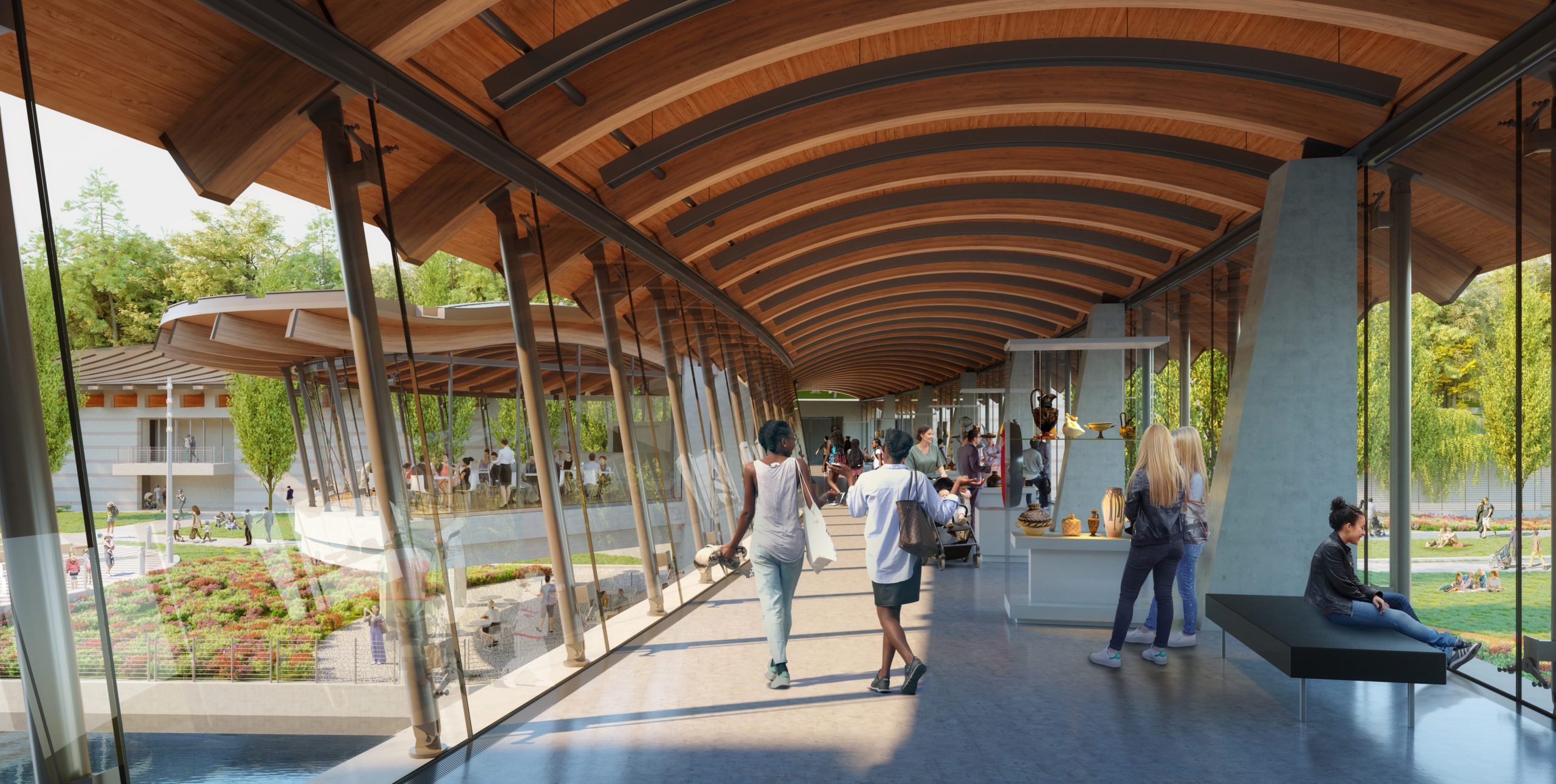 Moshe Safdie, Safdie Architects' founder, said: "It has been a joy to see Crystal Bridge's enthusiastic reception by the public. We are honoured to be back and working with the museum to realise a series of facilities that will enrich the diversity of the museum experience."
Construction on the expansion is due to begin in 2022 and be competed by 2024. A reconfigured main lobby and courtyard, also designed by Safdie Architects, will be completed in May.
Images courtesy of Safdie Architects/Crystal Bridges Museum of American Art