British artist Alex Chinneck has collaborated with steelworkers, engineers and brickmakers to create "Six Pins and Half a Dozen Needles", an artwork designed to look like a giant crack in the wall of a brick building in Hammersmith, west London.
Chinneck's first permanent installation is located on a mixed-use campus called Assembly London. It references the site's previous publishing house tenants by making the artwork resemble a ripped piece of paper.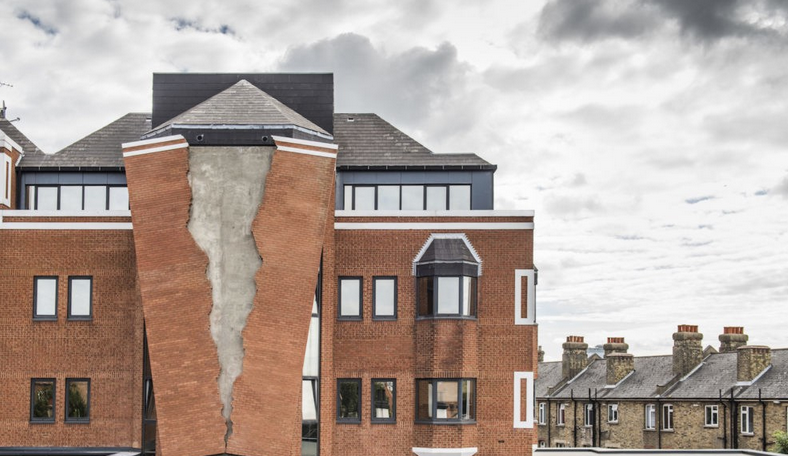 The 20m long design weighs 10 tonnes, contains 4,000 bricks and over 1,000 stainless steel components; it took 14 months to complete.
Chinneck said: "The work was conceived to engage people in a fun and uplifting way. Although we use real brick, it was designed with a cartoon-like quality to give the sculpture an endearing artifice and playful personality.
"I set out to create accessible artworks and I sincerely hope this becomes a popular landmark for London and positive experience for Londoners."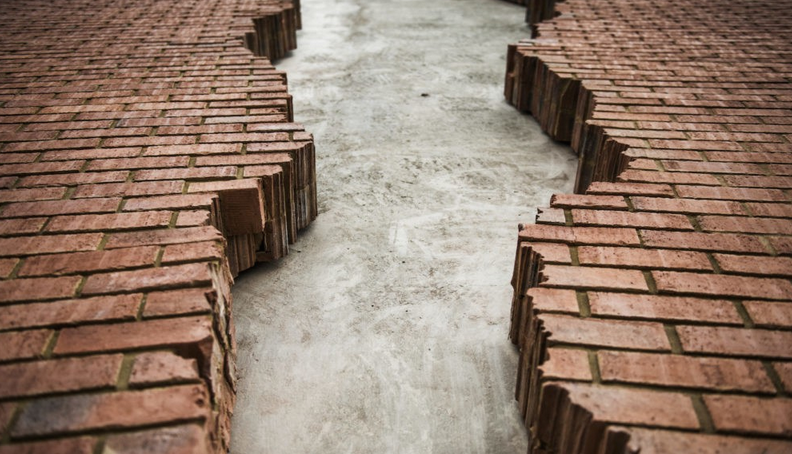 Chinneck's previous installations have included an upturned pylon and a wax house that was melted down.
Images courtesy of Charles Emerson