UK architect Asif Khan has designed what is described as the "darkest building on Earth" for the 2018 Winter Olympics in PyeongChang, Korea.
The pavilion, which was commissioned by car maker Hyundai, will be coated in Vantablack, the world's darkest artificial substance, which absorbs 99% of light that hits it and makes three dimensional objects appear two dimensional.
The building's 10m-tall exterior is coated in Vantablack and decorated with thousands of small white "stars". The 35m x 35m structure contains a "water room" that releases 25,000 droplets a minute to create a lake that forms and disperses.
Khan said: "From a distance the structure has the appearance of a window looking into the depths of outer space.
"As you approach it, this impression grows to fill your entire field of view. So on entering the building, it feels as though you are being absorbed into a cloud of blackness.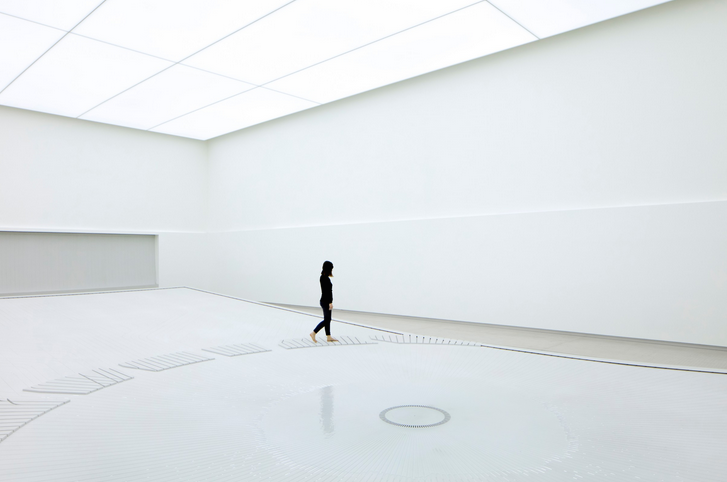 "The water installation visitors discover inside is brightly lit. As your eyes adjust, you feel for a moment that the tiny water drops are at the scale of the stars. In the project I wanted to move from the scale of the cosmos to the scale of water droplets in a few steps.
"The droplets contain the same hydrogen from the beginning of the universe as the stars."
The Winter Olympics Hyundai Motor Pavilion will open tomorrow, to coincide with the Games' opening ceremony.
In 2016 Khan partnered with car-maker Mini to design a series of small "living" forests in London.
Images courtesy of Luke Hayes