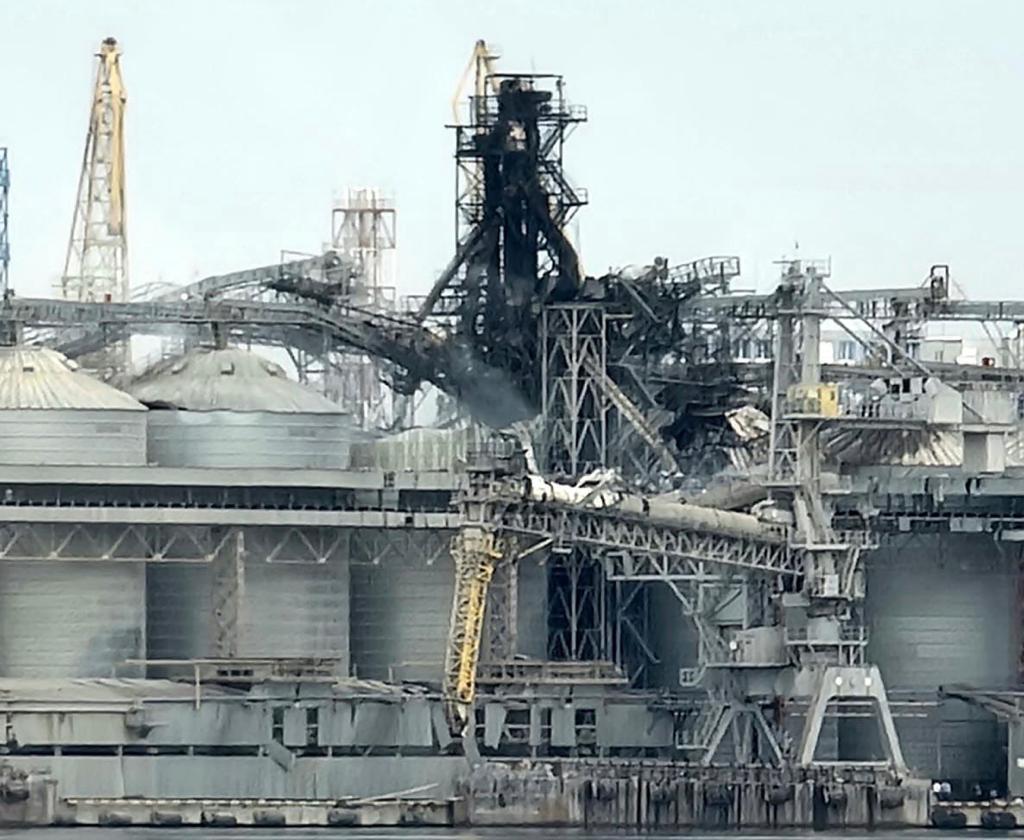 It will take "at least a year" to repair grain-terminal infrastructure at the Ukrainian ports of Odesa and Chornomorsk after Russian attacks last week, Ukraine's minister of agrarian policy has said.
Minister Mykola Solskyi said the missile and drone attacks over the nights of 18 and 19 July constituted a "terrorist attack against the entire world" that would endanger global food security.
Russia launched its attack on civilian port infrastructure after refusing to renew the Black Sea Grain Initiative on 17 July. Brokered by Turkey and the United Nations in July 2022, this deal allowed Ukraine, one of the world's biggest producers, to export millions of tonnes.
In return for renewing the deal, Russia had demanded the lifting of sanctions on Russian grain and fertiliser and readmitting Russia's agricultural bank to the "Swift" global payment system.
Minister Solskyi said the Russian strikes knocked out "a significant part" of the grain export infrastructure Chornomorsk port, south of Odesa.
They also destroyed some 60,000 tonnes of grain that had been waiting two months to be shipped.
"According to experts, it will take at least a year to fully restore the objects that were damaged that night," a statement from his office said.
"The grain infrastructure of international and Ukrainian traders and carriers such as Kernel, Viterra, CMA CGM Group suffered the most," Solskyi said.
"This is a terrorist act not against Ukraine, but against the entire world. The world's food security is once again in danger."
He added that humanity was "being held hostage by a terrorist country that is blackmailing the world with famine".