SNC-Lavalin subsidiary Atkins and Danish consulting engineer Ramboll have been appointed by Trafikverket, Sweden's transport agency, to develop plans for the country's first high-speed mainline railway.
The two will spend the next five years designing a 160km section running between Järna in Stockholm County, to Linköping in central Sweden. Their work will include an environmental impact assessment, environmental testing and basic design.
The $5.8bn scheme, which is expected to complete in 2035, will be the first line of a 440km network that will link Stockholm, Gothenburg and Malmö with trains running at up to 250km/h.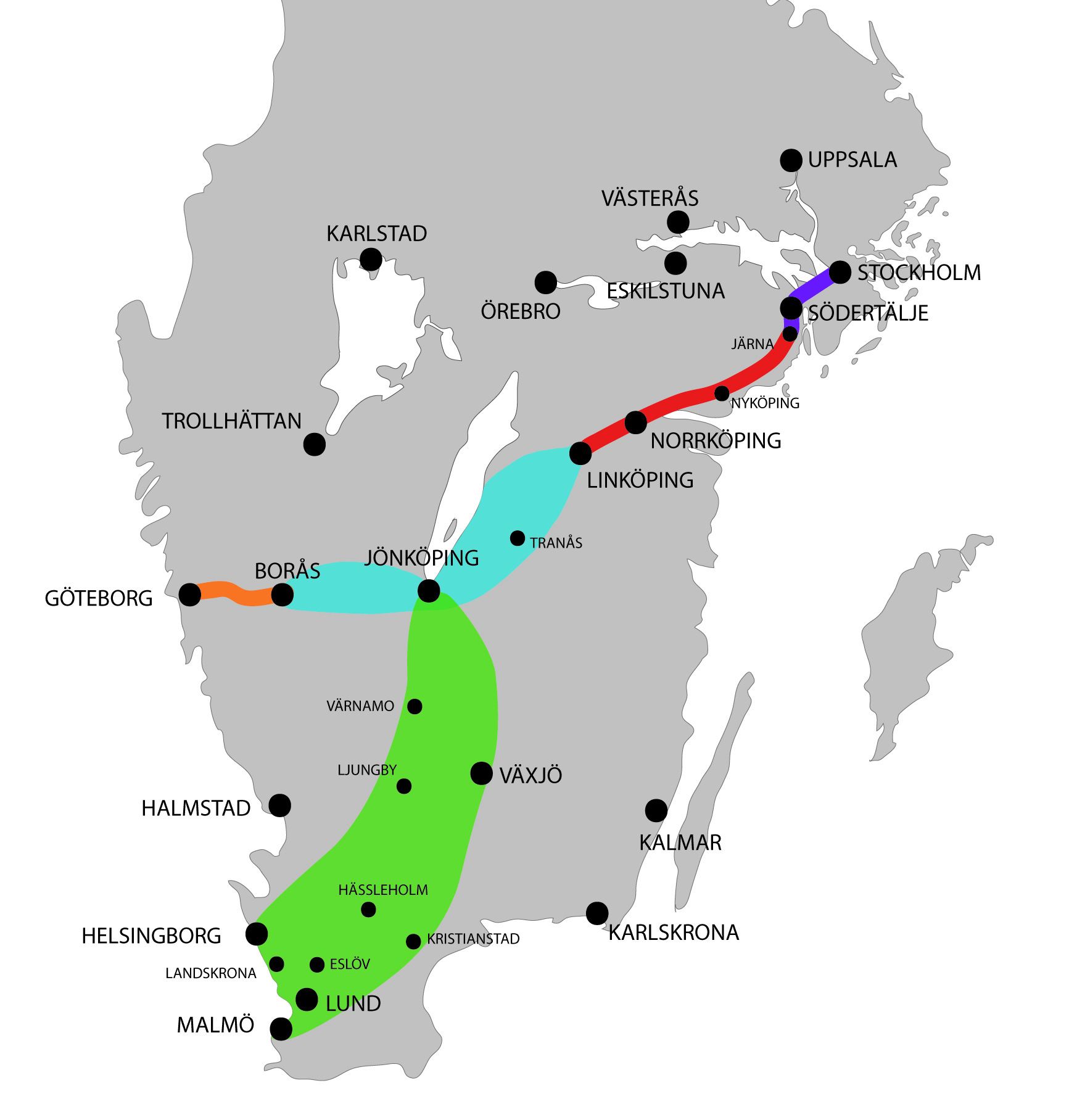 Trafikverket map of Sweden's proposed high speed rail corridors
Johannes Erlandsson, chief executive for Atkins business in Sweden, said: "The East Link represents the start of Sweden's most important infrastructure project in modern times and will lay the foundations for a sustainable high-speed rail solution that will benefit the whole country.
"Drawing on Atkins' European high-speed rail expertise and experience – including HS2 in the United Kingdom and Copenhagen-Ringsted line in Denmark – we look forward to working with Trafikverket and Ramboll to deliver a project which will help transform rail travel in Sweden."
Anna Forslund, client director at Ramboll, commented: "Together with the Swedish Transport Administration and Atkins, we will find a good solution for how the railway will run through Linköping and ensure a good interaction with the city of Linköping's development plans. 
"Integration with the surrounding environment is an important piece of the puzzle for this project. Together we will make railway history."
Top image: Commuter trains at Linköping (Dreamstime)
Further reading: