11 April 2014
UK-based Atkins has been appointed to project manage parts of Hong Kong's new West Kowloon Cultural District (WKCD).
Stretching across 40 hectares of reclaimed land, the WKCD will be a new waterfront cultural quarter for Hong Kong, with arts and cultural facilities for exhibitions and performances.
Atkins will be responsible for project management of M+, Hong Kong's new museum for visual culture, the Conservation and Storage Facility, Lyric Theatre, District Cooling System and Common Basement Phase I. The work will start in April 2014 and last for five years.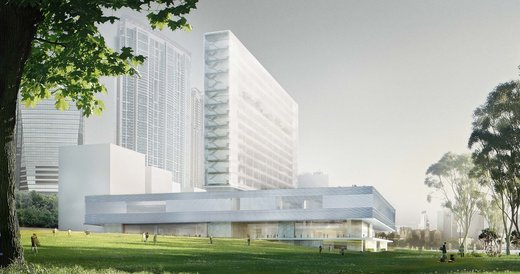 (Herzog de Meuron and West Kowloon Cultural District Authority)
Michael Lynch, chief executive officer of West Kowloon Cultural District Authority, said: "Atkins has a very strong track record in managing the most challenging, large scale projects in Hong Kong and around the world. We are confident that Atkins' extensive experience worldwide will be instrumental to our project's success."