6 June 2013
An audit of five mainland expressway construction projects in China found incidents of fake receipts, illegal tendering processes and improper use of subcontractors amounting to billions of dollars.
China's National Audit Office found that for an expressway around the capital of Guangdong, 31 companies exceeded their budgets by a total of $10.8m, reports South China Morning Post.
A further $41.2m worth of contracts were awarded to 62 power, telecommunication and technology companies without public tender, which is required by Chinese law local media states.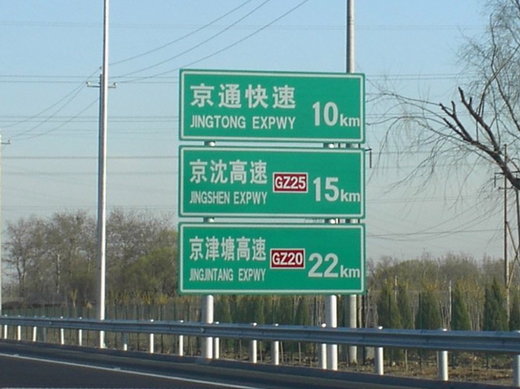 Chinese highway signs, for illustration. (Credit: Wikimedia)
Six companies were found to have illegally subcontracted projects worth $42.7m, while a total of 166 contracts worth $334.2m were awarded for a 348-km expressway from Changchun to a city near the North Korean border illegally.
The final construction cost for a 70.6-km section of an expressway from Chongqing to Changsha, the capital of Hunan province, exceeded the original budget by $180m. The NAO said construction began in April 2006, one year before Ministry of Transport approval was obtained.
Source: South China Morning Post