UK firm Baca Architects has been selected by marine contractor Subcon to design the Australian Underwater Discovery Centre (AUCD), the country's largest marine observatory.
The US$23m project will take the shape of a whale raising its head over Geographe Bay, and will be located 2km out at sea from Busselton Jetty near Perth in Western Australia.
Baca Architects has also created two alternatives for the design, one mimicking the state's Castle Rock and the other a silhouette of a ship moored against the pier.
Underneath the water, the development will be the world's largest marine observatory, with an underwater trail and a restaurant designed by CoreMarine Engineering, the team that delivered Snøhetta's "under" restaurant.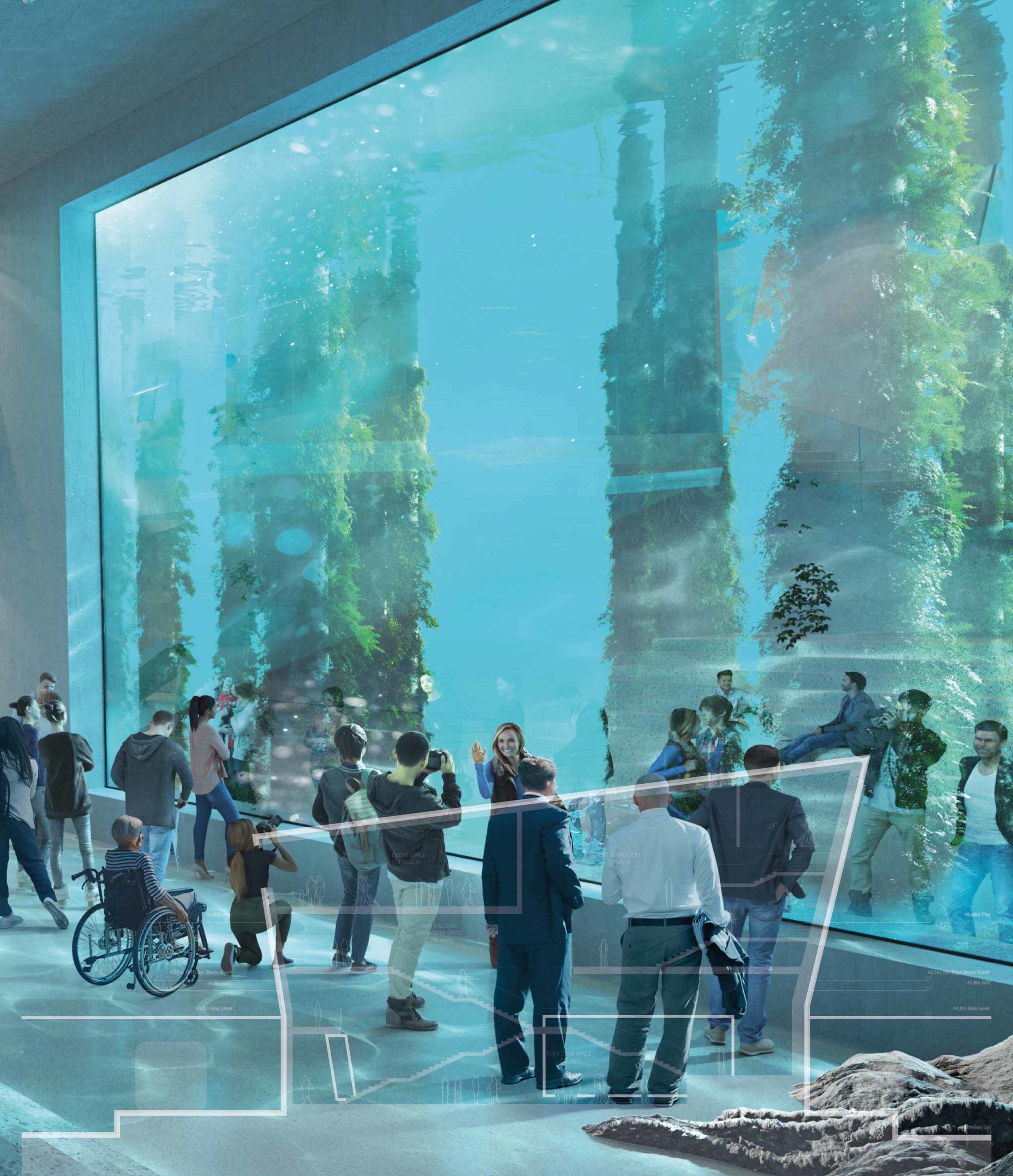 Barry House, Bustleton Jetty chairman, said: "This is as authentic as it gets, because people are in the tank and the fish are looking in. By adding underwater dining, underwater sculptures, marine art and other features, this project will enhance Bustleton Jetty's 155-year-old experience."
The centre is due to open in December 2022. The project aims to attract 900,000 visitors a year by 2023.
Images courtesy of Baca Architects