With its ambitious development plans and even an Olympics bid pending, Turkey is looking once more like the centre of the world, writes Metehan Sonbahar.
The capital city of four separate empires over two millennia, Istanbul – or Constantinople, as it was called outside Turkey before 1930 – has often been the beating heart of entire civilisations.
And if global dramas generally were elsewhere for much of the 20th century, while the young republic got on with stabilising politically and growing and liberalising economically, Turkey is now very much back on the radar, especially for construction.
Last year A T Kearney ranked Turkey as the World's 13th most attractive destination for Foreign Direct Investment (FDI).
And the OECD believes Turkey will be the fastest growing economy among member countries during 2011-2017, with an annual average real GDP growth rate of 6.7%.
Not surprisingly, contractors and investors from all over the world are eager to get in on the act.
And even though the Turkish construction industry is mature and exports its services all over the world, the country welcomes foreign investment and expertise to help it realise its ambitious development plans.
Take the largest development in the history of the Turkish Republic – the Gebze-Orhangazi-Ä°zmir Motorway Project.
Key to that is the Izmit Bay Crossing Suspension Bridge, planned to be the second longest suspension bridge in Europe and fourth in the world, by length of central span.
In 2009 the motorway project was awarded as a BOT contract to a consortium of Italian firm Astaldi and six Turkish firms.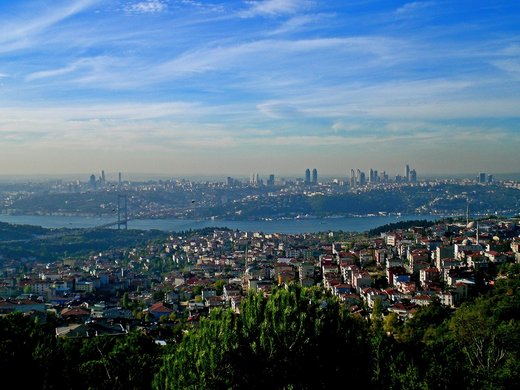 Straddling the Bosphorus strait, Istanbul has always been a bridge – literally – between East and West. (Credit: gotourturkey.com)
This group then awarded the construction of the bridge to the Japanese Consortium IHI-ITOCHU.
Another example is the gigantic third airport in Istanbul, set to be tendered in May this year.
German airport operator Fraport, in cooperation with Turkey's IC Ictas, has declared its interest in the project.
With IC Ictas, Fraport already operates Antalya Airport in Turkey, a concession it won in 2007 for $3.2bn.
These are just some examples of recent domestic projects and tenders in which foreign contractors and investors participate. More will come this year.
According to Turkey's General Directorate of Highways there are 2,071 projects amounting up to $58bn in the directorate's investment plan.
There will be an even bigger investment in rail as Turkey aims to provide alternative transport routes to the Middle East, Central Asia and the Far East, recognised as the new focal points of global economic dynamism.
Within 10 years it's expected that there will be an investment of $150bn in Turkey's rail sector.
 
Olympic dream
Istanbul is bidding for the 2020 Olympics games.
Leading Turkish businessmen have weighed in to assure the International Olympic Committee of the private sector's support of the bid.
The IOC will decide in Buenos Aires on 7 September and if Istanbul is chosen for the Olympics Turkey could be as hot a destination as Qatar is now.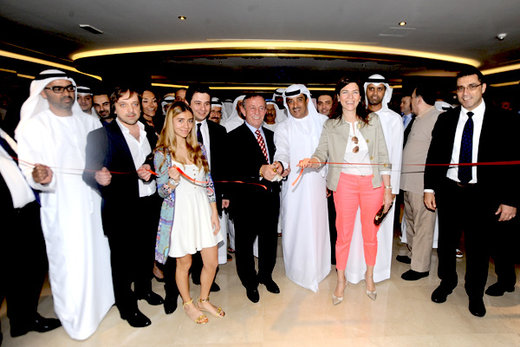 Turkish property tycoon Ali Ibrahim Agaoglu, opening his first real estate office in Dubai to meet Gulf demand for Turkish real estate (Credit: AÄŸaoÄŸlu Group)
By the end of 2011, around 30,000 companies with foreign capital were operating in Turkey.
Every week more come from Europe and North America to establish branches, tender for projects and acquire local companies – all to take part in the booming construction and energy sectors.
Last year the government changed the property laws and residency permits to allow foreigners to buy real estate. This has led to a surge in investment, especially from the Gulf.
Agaoglu Group, one of Turkey's largest construction and property companies, has already sold about $350m worth of residential property to investors from the Arab world since the law was enacted.
In March its chairman Ali Ibrahim Agaoglu opened the company's first office in Dubai, saying it would be a "bridge between Turkey and Dubai as well as all Gulf countries".
Opening his Dubai office, Mr Agaoglu offered up a quote from Napoleon Bonaparte, which seems to be gaining renewed currency these days:
"If the Earth were a single state, Constantinople would be its capital."
Metehan Sonbahar is senior construction consultant at Akinci Law Office in Istanbul