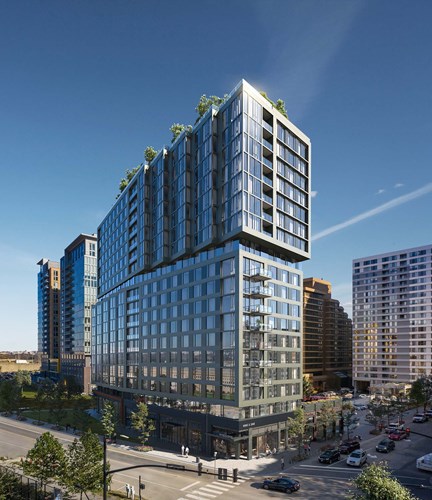 Balfour Beatty has won a $79m contract to build the residential Sage at National Landing for developer LCOR in Arlington, Virginia.
The 3,716 sq m, 19-storey project will have 306 flats and 989 sq m of ground floor retail space, including a two-floor bar and restaurant.
Balfour Beatty will prefabricate exterior wall panels, as well as mechanical, electrical and plumbing components.
Sean Graham, Balfour Beatty's vice president of operations in the mid-Atlantic, said: "Sage at National Landing will be another prestigious property that will spark continued economic growth in the area and bridge the gap between the Crystal and Pentagon cities.
"As an industry-leading builder in the multifamily and residential sector, our teams are leveraging our expertise to deliver a premier facility for local residents and the community to enjoy for years to come."
Construction of the project has begun and is expected be complete by 2023.