Dutch contractor BAM International has been appointed to build the 18,000-seat capacity Yas Arena in Abu Dhabi. Located on Yas Island, the stadium is designed by American architect HOK with support from British firm Pascall + Watson.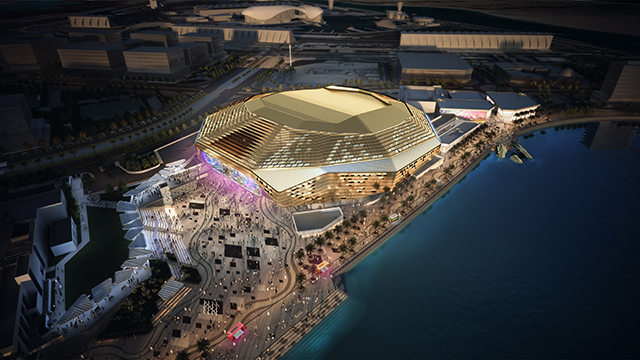 Image courtesy of BAM
Abu Dhabi events company Flash Entertainment will use the venue to host gigs and sports events, from tennis tournaments to wrestling matches, inside the temperature controlled interior.
Work has already begun on the project which is due to be completed by November 2019. Â 
BAM International has successfully delivered various projects on Yas Island, including the Crowne Plaza hotel and the Welcome Pavilion, a shopping and leisure complex.
HOK has designed the adjacent arena retail and dining destination along the boardwalk, forming a mixed-use anchor on the east end of Yas Bay.