Dutch contractor BAM has won three contracts worth €80m in Germany and Belgium.
BAM Deutschland's two contracts total €70m and are located in Berlin and Jena, in east  Germany.
In Berlin, BAM will deliver Tchoban Voss Architekten's seven-storey office and residential building with two underground floors for development company DC Values. This is due to be completed by the end of 2020.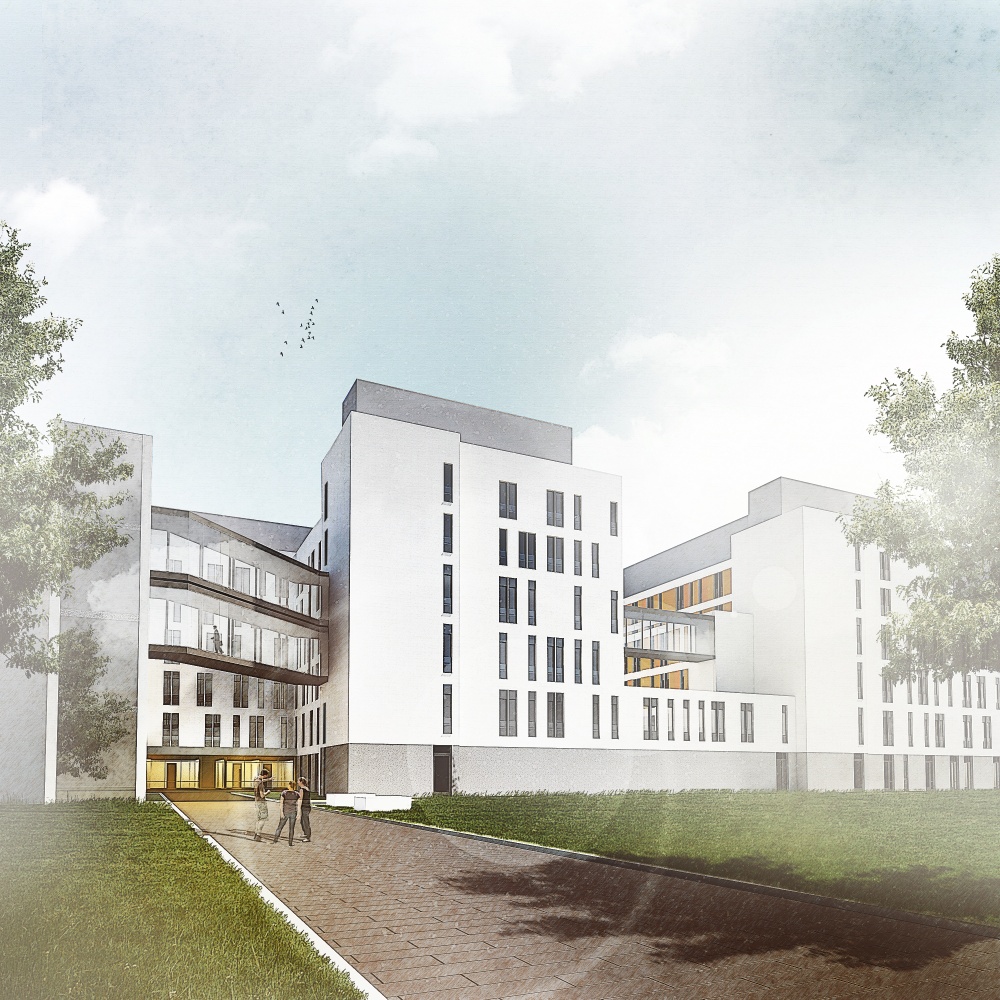 Universitatsklinikum Jena (BAM/WTR Architekten/Wörner Traxler Richter)
It will also build a hospital wing for Universitatsklinikum Jena at Rosenthaler Strasse. Designed by Munich's WTR Architekten, the six-storey building will include radiotherapy and an intensive care unit. The €35m project is due to be completed in March 2021.
Galère, BAM's Belgian operating company, has been awarded a contract by the Walloon government for the first phase of the refurbishment of the Monsin dam, which crosses the Meuse river. It will work in a joint venture with Luxembourg firm Jan De Nul, with the €20m contract split evenly between them.
The 1930s dam connects the right bank of the Meuse with the island of Monsin, located between the Meuse and the Albert Canal.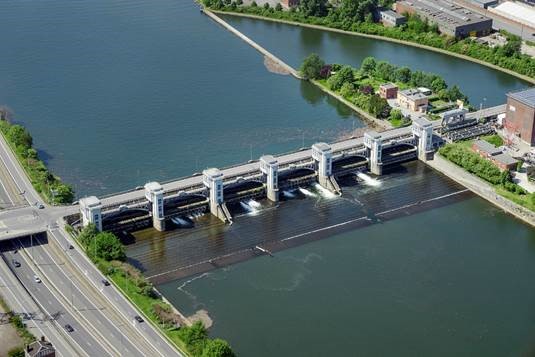 The Monsin dam (BAM)
The project operates as a hydroelectric power plant with a capacity of 18MWe.
The joint venture will, among other things, restore two 27m steel weirs and make the fish ladder navigable for eels. Construction works will be carried out during the low water period from April to the end of October 2019.
Top image: Rosenthaler Strasse (BAM/WTR Architekten/Wörner Traxler Richter)