Irish taoiseach Leo Varadkar officially broke ground on the €170m North Quays Public Infrastructure Project in Waterford yesterday.
The project will enhance multi-modal access routes to create a transport hub in preparation for commercial development.
It will also move Waterford train station and a bridge will link it to new walking and cycling routes.
Bam won the main contract in November 2022. Yesterday's ceremony marks the start of substantial work, which is expected to be complete in 2025.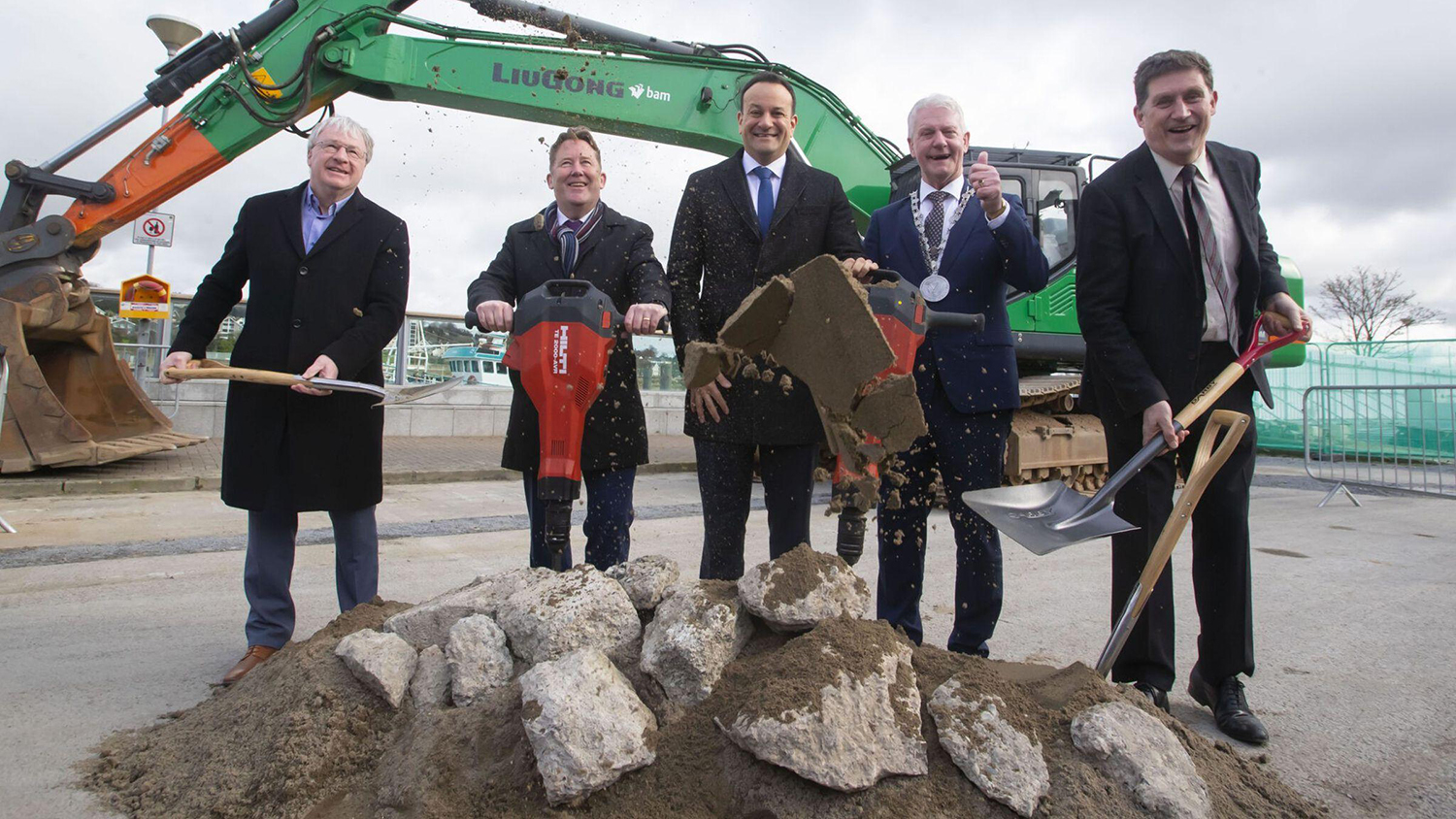 The project will pave the way for commercial development on the site, Bam said.
That will include offices, residential, retail, exhibition facilities, as well as a four-star hotel and visitor's centre.
Dublin's Harcourt Developments will handle the site's commercial development.
Waterford mayor John O'Leary said the project signalled the "renaissance" of Waterford, Ireland's oldest city.
Varadkar said: "It will unlock the North Quays as a place for thousands of people to live, work, shop and visit. It will help Waterford to become a city of scale that can attract more investment, jobs and skills."