The opening of Beijing's $13bn Daxing International Airport has been announced by Chinese President Xi Jinping.
Construction of the project was completed in June 2019, less than five years after work began.
The airport has the world's largest terminal at 670,000 sq m, along with seven runways and 78 gates. It will have an initial capacity of 45 million passengers a year, but can be upgraded to handle more than 100 million.
China's Xinhua agency reported that the project would contain a self-service paperless check-in.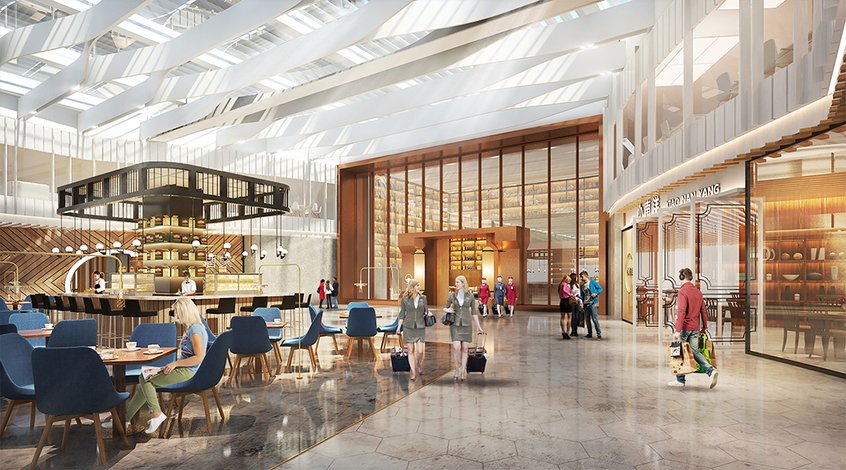 Lead 8's render of the commercial terminal (Lead 8)
Xi is quoted as saying the airport was a landmark project, and would contribute to the development of the Beijing-Tianjin-Hebei region.
The airport's main terminal was designed by engineer ADP Ingénierie, a subsidiary of Aéroports de Paris, and Zaha Hadid Architects, and the commercial terminal was designed by Lead 8.
Germany's Thyssenkrupp Elevator supplied the terminal with 155 elevators and 22 escalators.
Top image: Render of the main terminal complex of Daxing International Airport, Beijing, designed by Zaha Hadid (Zaha Hadid Architects)