Kohn Pedersen Fox's Citic tower, Beijing's tallest building, has opened to the public.
The 528m-high tower, which is located in the city's 30ha central business district, will be the headquarters of state-owned financier Citic Heye Investment.
KPF says the project was intended to be a model for "supertall architecture".  It was inspired by the shape of a "zun", a vase-shaped wine carrying vessel in use in Bronze Age China. This accounts for the tower's distinctive shape, with its rounded corners, 78m-wide base, 54m-wide middle and 69m-wide top.
The project will connect to an underground pedestrian passageway system, the B2-level roadway and four subway lines across three stations.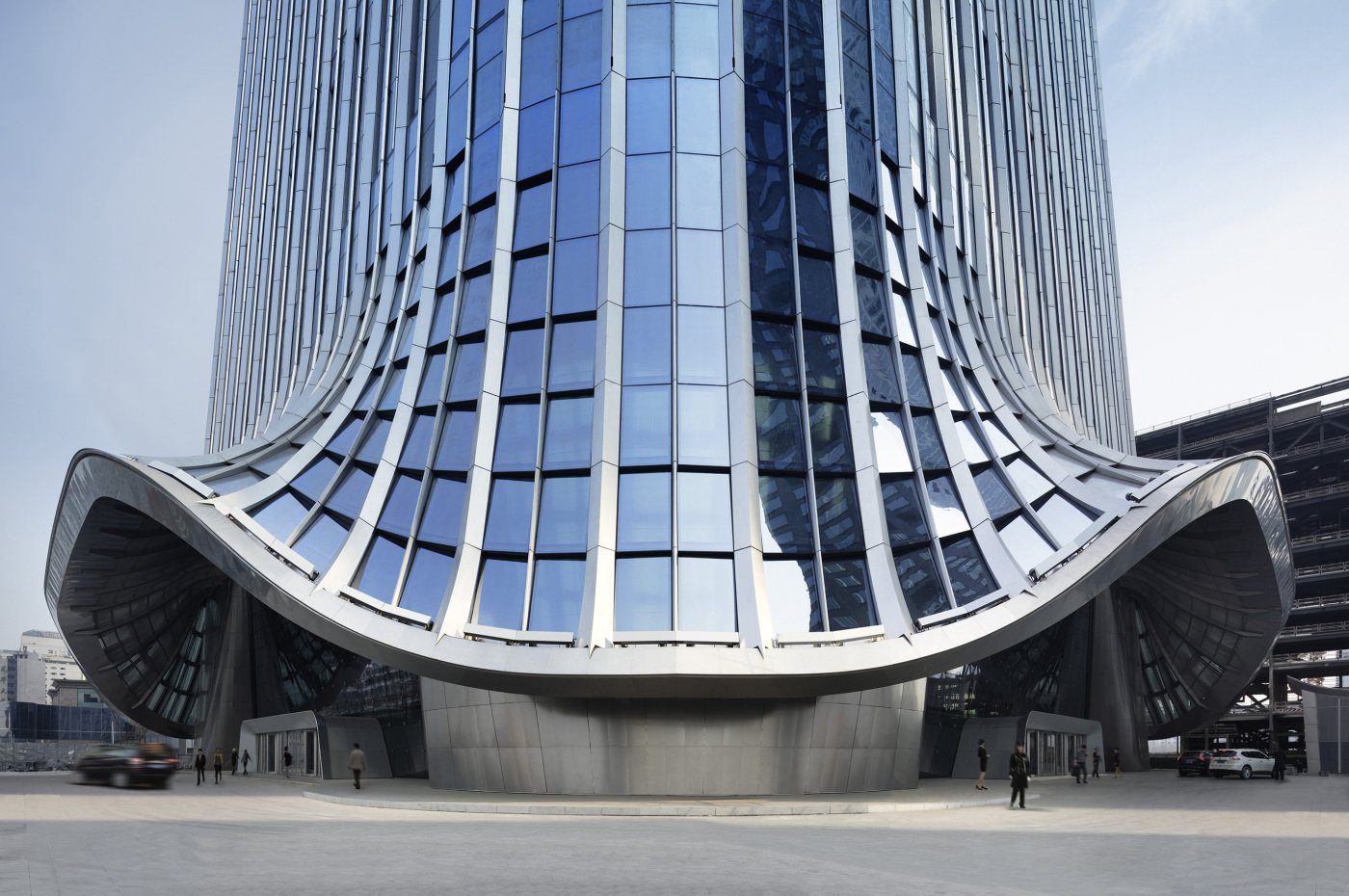 The tower will contain the headquarters of the Citic Group and Citic Bank, as well as rented office space and a multipurpose business centre.
Robert Whitlock, KPF's design principal, said: "Imagining the city's tallest tower as a representation of its history and people, we approached the building as a public entity in our design.
"The curtain wall, a light and delicate layer, folds out at the base and signals the building's various entry points. It appears to float above the ground plane, evoking the human scale and activity that occurs at its base and ultimately promoting public engagement with the architecture and the district on a whole."
Li Lei, KPF's design director, said: "KPF's goal for Citic Tower was to create a centrepiece for the new CBD that would elicit harmony with the historic capital while proposing aspirational and contemporary architecture.
"We abstracted the zun's elegant form and focused on its gradual transformation, applying this motif across immense scales: from the tower's overall massing, all the way down to its curtain wall, entry vestibule and interior detailing."
Earlier this year, Brooklyn's tallest tower topped out at 219m; this was also designed by KPF.
Images courtesy of KPF